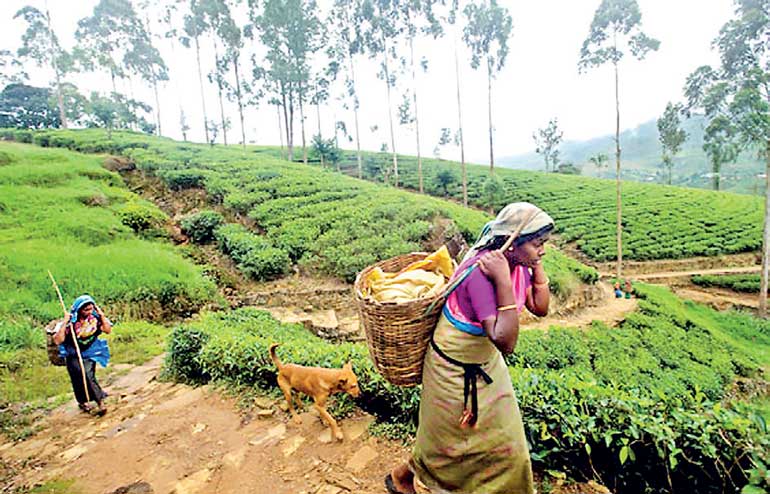 By R. Dahanayake

Our country inherited the tea and rubber industry which was in the latter part considered to be the biggest foreign exchange earner to Government coffers.

Whatever the historians may say in regard to Sri Lanka in the past having rich heritage in paddy cultivation and being self-sufficient in rice production, the tea and rubber industry in the last 150 years and up to date steadfastly made and continued its mark or the brand 'Ceylon' made known in the world map.

If Ceylon (Sri Lanka) is talked about, it is invariably referred as Tea Country.

Apart from the brand name known globally, the tea/rubber industries have brought about livelihood to millions of people directly and indirectly. Both these agri businesses have had their share of extreme difficult times yet have stood as a rock amongst all other businesses standing tall.

In today's context, we find many godfathers appearing as the only caretakers of this noble industry. They not only appear as godfathers but also have become the mouthpieces to the public to say how best the plantations need to operate in the absence of the working 'planter' or their professional body acting as spectators.

However, having said so, it also must be placed on record that it is heartening to note the people of the calibre of Lalin De Silva have graciously attempted to keep the brand 'planter' flying; by his judicious and technical approaches De Silva has highlighted on the constraints faced by the plantations in the print media time to time.

Needless to say, a plantation is not administered by a manager, instead by a leader. Leadership is all about getting other people to do things more often they would rather not do. Everybody in society will know that diverse business units are administered by managers however, fewer people knows, the plantations are administered by a 'leader'.

The planters are a unique set of people who are destined to be technocrats, disciplinarians, custodians of millions worth of immovable and invaluable human assets, trouble-shooters and change agents. They are groomed to be competent to bestow tranquillity during turbulence, yet capable of acknowledging tranquillity and turbulence in the same spirit they deserve.

They are multi-skilled and multi-talented. A planter is skilled to project crop harvest evaluating three cycles (nine years) of the cropping, rainfall pattern/distribution and NPK fertiliser inputs to the soils whilst administering quality production of black tea to cater to the market requirements and keeping a vigilant eye on his worker movements in terms of any uprising and welfare.

Nowhere in any business today does one man shoulder multi functions such as a planter. They execute all of those with determination and passion.

It is because of this enormous responsibility a planter being a professional with high ethics and values does not resort to trade union actions though they have the option and instead perform without a complaint or even a murmur.

The planters have produced giants to the corporate sector such as Ken Balendra, Cubby Wijetunga and even no lesser person than late Gen. Ranjan Wijeratne. These are all the more reasons why a planter himself is a brand to be reckon with.

In recent history, it was only the late Gamini Dissanayake who revolutionised the plantation industry. He is remembered as a true leader who valued planters and understood the need to benefit the peasantry through the plantation by spearheading the estate village integration project which was in those dark days of insurrection gave life booster to the planter whilst living in those remote areas amidst the peasantry. The clusterisation initiated by him was a need of the hour.

Hence, it is about time the planter proper be recognised as the true custodian of this once-vibrant, now-ageing industry.

It was pleasing to note that the present minister intends to be remembered as a person who safeguarded and nurtured an ailing industry and hoping to have a mechanism to monitor the administering of the operational aspects of plantation companies which is a positive step in the right direction.