The recent developments in the supply chain of Ceylon Tea was an eye opener for the local tea industry. Whilst there are many opinions and views expressed by stakeholders and academics on the quarantine issue, ensuring country image and industry image is a priority in upscaling the supply chain security and quality of the tea export industry for the future.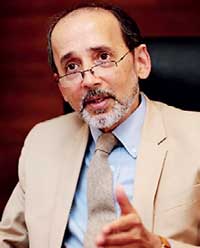 The responsibility of exporting superior quality products is not only the responsibility of the producer and the exporter but in any product, the stakeholder of the supply chain and the logistics operators must also see to it that the proper process, accountability and tracking have been ensured from origin to destination. It is even more critical when shipping consumption products and agriculture exports to maintain high standards in the supply chain.

For example, many in the tea industry have been discussing regarding the sub-standard or non-cargo worthy containers being provided by shipping lines.

The Shippers' Academy Colombo has invited Sri Lanka Tea Board Chairman Rohan Pethiyagoda to address the issues currently faced by the tea industry in terms of supply chain challenges, be it domestic or international. Tea Exporters Association (TEA) Chairman, officers from Plant Quarantine Customs and Department of Commerce have been invited, along with the Sri Lanka Freight Forwarders Association.

The forum will be held on Friday 26th from 3pm at the Ceylon Chamber of Commerce. Interested parties may contact the Shippers' Academy Colombo. E-mail: enquiries@shippersacademy.lk Tel: 0773820703/0113560844.