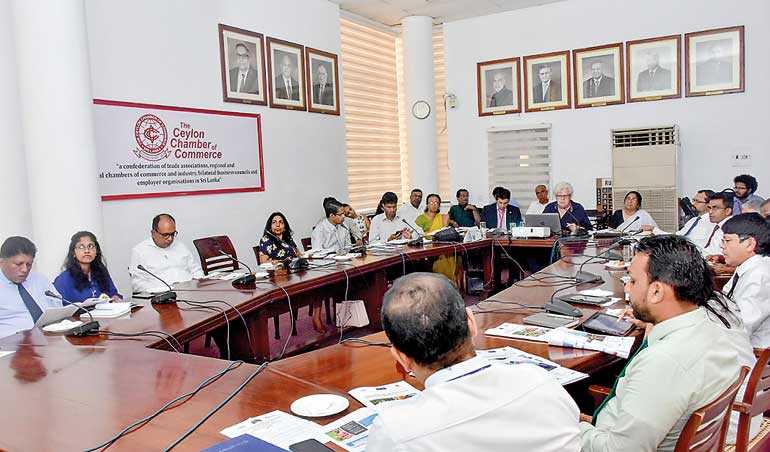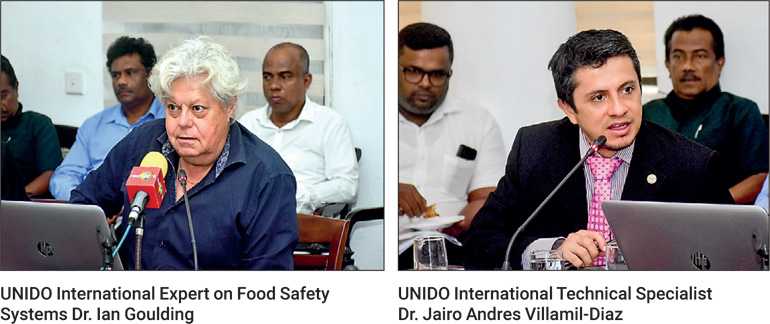 ---
The United Nations Industrial Development Organisation (UNIDO) and the Ceylon Chamber of Commerce (CCC) convened a workshop on Thursday, joined by 48 representatives from the private sector, to present findings of an analytical study on the socio-economic impact of food safety reform. Last year, the Ministry of Health and Indigenous Medical Services (MOH) launched a process to establish a national food safety policy.

A series of successive studies conducted respectively by UNIDO, Food and Agriculture Organisation (FAO), and World Health Organisation (WHO) revealed that the present multi-agency system of food safety controls does not adequately ensure protection of domestic consumers and reinforce standards compliance of Sri Lankan products with international market requirements.

The analytical study, funded by the European Union (EU) and authored by international expert on food safety systems Dr. Ian Goulding, was produced within the framework of the EU-funded EU-Sri Lanka Trade-Related Assistance project. The study quantifies the costs and benefits of food safety reform in terms of export trade and public health of Sri Lankan residents and visitors. At the workshop, Dr. Goulding underscored the need to establish process-based food safety control over finished product testing as the latter only verifies the overall effectiveness of a food safety system but does not control for safety or quality.

He stated, "Every country must come up with a food control system to achieve [this]. Institutional reform is the most difficult but critical part. Key institutional reform mandates are necessary to create a single-risk management body, legislation, and inspection bodies as well as to build technical capacity for public health inspectors and laboratories, particularly for the former to develop a consultative approach with food business operators."

The food safety policy formulation process, spearheaded by MOH through a multi-stakeholder working group and supported by the UN sister agencies, is expected to lead to an improvement in the legislative and institutional framework, greater transparency, reduced burden on food business operators (FBO) and, ultimately, safer food for all consumers. During the workshop, Dr. Goulding stated, "An improvement in food safety conditions could deliver public health and commercial benefits, particularly for export trade, worth LKR 655 billion over a ten-year period. It could also lead to an increase in GDP by 3.1% by 2030 compared against a scenario with no reform."

The EU announced a new EUR 11 million project to be implemented by UNIDO, FAO and German Corporation for International Cooperation (GIZ) to bolster the government's efforts towards food safety reform. To come online the latter half of this year, the project will contribute to a more productive, sustainable, diversified, climate-resilient, market-oriented and inclusive agriculture sector in Sri Lanka by strengthening the food control system, sector responsiveness to food safety reform, food safety & quality compliance, productivity, and forward and backward linkages along the value chain for small and medium-sized enterprises (SME), and overall food safety and quality awareness of consumers and producers.

Moreover, the project will promote organic agriculture to increase Sri Lanka's organic market share in the world market and will mobilise investment finance that would complement the project's technical assistance to SMEs on the introduction of modern food safety management systems and voluntary enhancements that would improve conditions in the food industry.