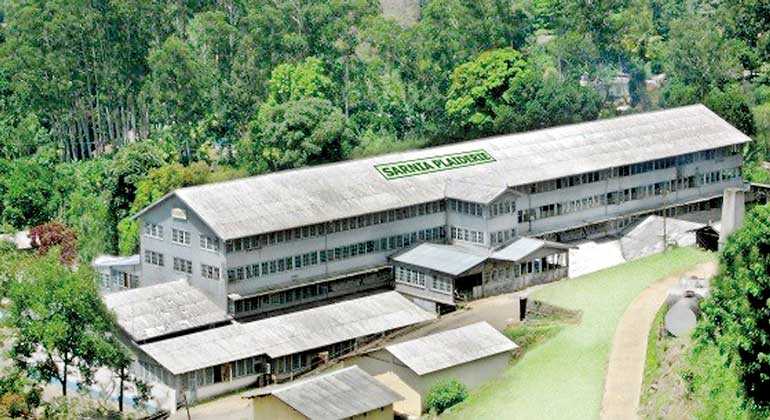 Sarnia Estate, situated in the Badulla/Hali Ela sub-district of the Uva Planting District, achieved an all-time record price of Rs. 860 per kg for a BOPSp grade in the Uva Medium category at the Weekly Tea Auctions held on 12 March. This line of teas was purchased by M/s Mabroc Teas Ltd. on behalf of M/s Beta Tea, Turkey and was marketed by M/s Forbes & Walker Tea Brokers Ltd.

Records indicate that Sarnia Estate started planting tea from around 1883 onwards has been renowned for its high quality teas. Today, Sarina is one of the largest tea plantations in Uva Planting District in the Medium Grown elevation. Its annual production is in the range of 1,000,000 kg of made tea and sells under the selling mark 'Sarnia Plaiderie' at the Colombo Auctions. The processing centre is certified under ISO 22000 for food safety and management, thereby ensuring its valued customers a product safe for consumption, manufactured adhering to good manufacturing and management practices under strict hygienic conditions. Sarnia Estate ranked at No. 4 for the year 2018 in the Uva Medium category league ladder. Sarnia tea has won awards at the Ceylon Specialty Tea of the Year competition held in North America and Japan, which is an indication of the recognition of its quality by connoisseurs of tea internationally.

Jaliya Wijeykoon is the Group Manager of Sarnia Plaiderie Estate, which comes under the purview of Malwatte Valley Plantations PLC, the managing agents for this plantation.