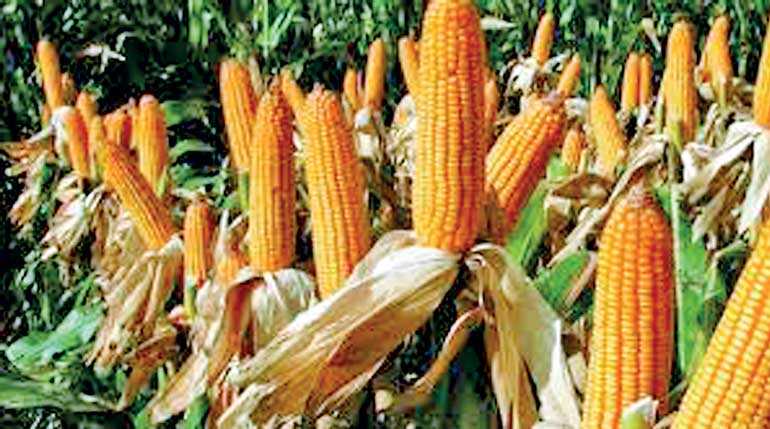 Emerging as one of the fastest growing segments within the Sri Lankan livestock sector, the island's poultry industry continues to make substantial contributions towards the national economy; however producers warned that the staggering 250,000 MT shortfall in domestic maize production continues to drastically hamper industry growth. All Island Poultry Association (AIPA) President Ajith Gunasekara warns of notable repercussions for the national economy if such trends continue unabated.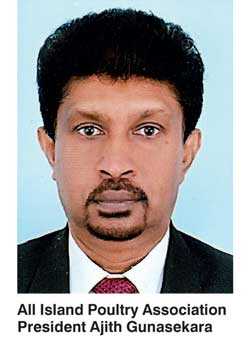 Given that maize is a primary ingredient used in the animal feed industry – accounting for approximately 60% of animal feed annually – the continued inability of local production to meet demand for animal feed coupled with high levels of tax imposed on maize imports have drastically distorted domestic prices of maize. The AIPA noted that such trends continue to result in increased cost of production of chicken and egg and cautioned that these dynamics ultimately deprive a large segment of the Sri Lankan population from satisfying their daily protein intake requirements at a reasonable price.

Noting that the association's primary concern continues to be focused on the struggles of domestic poultry farmers to attain cost effective production only benefit intermediary traders, Ajith Gunasekara stated, "Since local production of maize ends in May, traders tend to hike up prices on local stocks to capitalise on high demand. Ultimately this hits our local, poultry farmers hardest when they attempt to purchase maize for poultry feed. These farmers are becoming increasingly desperate for Government intervention to regulate the undue influence that these intermediary traders hold over maize distribution in Sri Lankan through the introduction of a standard price capable of encouraging both maize and poultry farmers to increase their respective contributions to the national economy."

Currently it is estimated that Sri Lanka requires 400,000 MT of maize to completely satisfy the poultry demand for maize nationally. However just 150,000 MT of maize is produced by local farmers, with the remaining 250,000 MT being met through imports. The poultry sector is compelled to buy imported maize at Rs. 52 per kilo, over the actual CIF import price of Rs. 37 per kilogram without import tax which could be secured were it not for such intermediary trader dominance. Hence the Agriculture Department must focus on increasing yield to reduce cost of production the poultry farmers bear than trying to protect through price intervention methods.

"Although such tax strategies promote the domestic cultivation of maize and have stimulated production to an extent, these policies have been extremely harsh on domestic poultry farmers. In that context, we urgently request the Government to restructure the system by temporarily halting maize imports for a limited time to reset buffer stocks and subsequently issue purchase permits for poultry farmers at the beginning of each year. When the quota permits are not issued on time, the traders swell the CIF price knowing the local farmers are desperate to meet the demand," Gunasekara further stated.

The local poultry industry continues to stand firm as one of the country's most disciplined, well-organised and consistent tax payers, particularly when compared to other livestock categories. In 2017 alone, the poultry industry generated Rs. 16.5 billion in tax revenue at Rs. 85 per kilo, over and above a further Rs. 10 as import tax for raw materials while assurances have already been made to the government by the Poultry Association to buy local maize stocks at Rs. 45 per kilo from the farmers.

Industry experts believe that this notable increase in per capita consumption is a result of rising per capita income together with increasing preference for chicken-based dishes as the average Sri Lankan consumer becomes more health and diet conscious. As Sri Lanka continues on its growth trajectory, demand for poultry products is anticipated to increase at an even sharper rate. Per capita chicken meat consumption stood at approximately 10 kilos in 2017 and it will further increase to 12 kilos in 2018.

Moreover, Sri Lanka spends approximately $ 50 million annually to import maize. Hence, the country's import of Maize is bound to be a huge drain on Sri Lanka's foreign exchange. Therefore, the question still remains as to why necessary steps are not taken to encourage the local maize industry and introduce new methods to enhance productivity which in turn could serve to boost both the local maize industry as well as the poultry industry – which remains the biggest consumer and best customer for maize domestically.