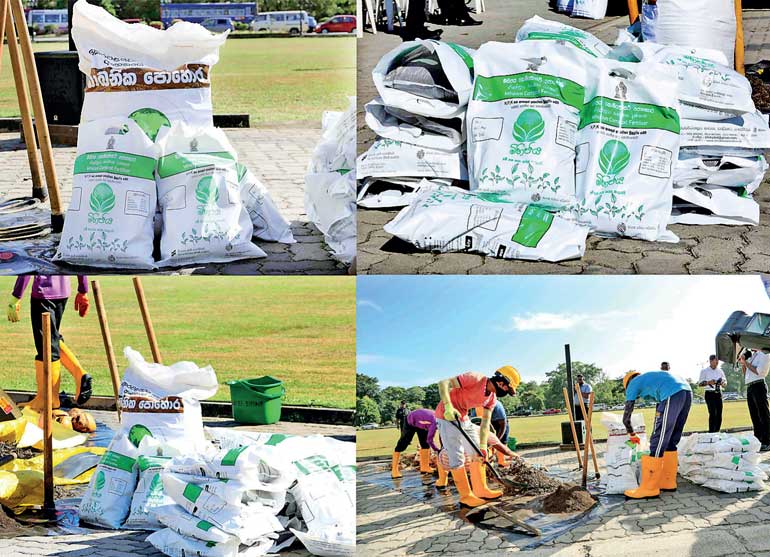 The organic fertiliser produced at the Kerawalapitiya garbage dump has entered the market under the brand name 'Mihijaya'.

Minister of Megapolis and Western Development Patali Champika Ranawaka said the project, started as a solution to the garbage crisis in Colombo, is expected to be expanded countrywide. The responsibility of resolving the garbage crisis, following the tragedy at the Meethotamulla garbage dump in April this year, fell to the Ministry of Megapolis and Western Development and the Ministry of Local Government and Provincial Councils.

Accordingly, a scientific compost plant established in Kerawalapitiya provided a permanent solution to Colombo's garbage crisis. Around 450-500 tonnes of garbage is turned into carbonic fertiliser at the site daily. The first batch of fertiliser produced in Kerawalapitiya was released to the market yesterday at a function held at the Colombo Municipal Council premises.

The first sample of fertiliser was presented to Minister Ranawaka.