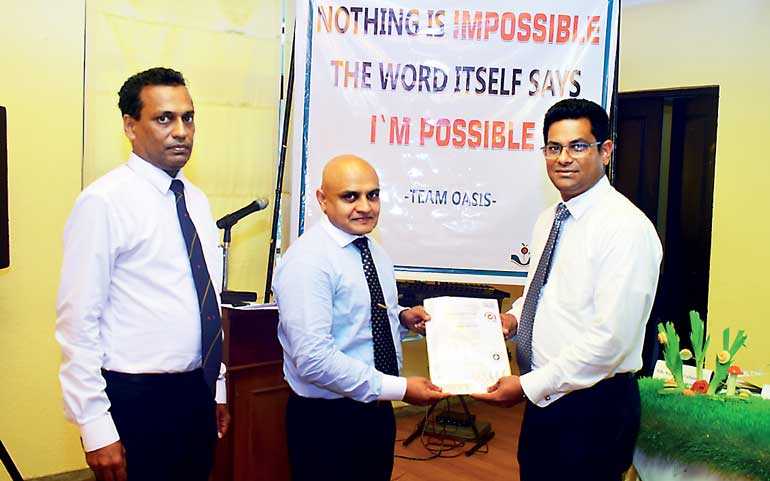 Oasis Marketing receiving their ISO certifications for ISO 9001:2015ISO 14001:2015, ISO 18001:2007(OHSAS). Certificates are being awarded to Managing Director Sumith De Silva by SGS Head of certification and Business Enhancement Chamika Wimalasiri while Oasis Director Marketing Sujeewa Walisundara looks on
Oasis a company that is entrusted for quality and environmental friendly agro input supplies for the last two decades. The commitment and vision of their Managing Director Sumith De Silva along with his dedicated staff placed Oasis Marketing to the summit of success.

'Oasis' in their input supplying line up has the basic of all agro inputs in terms of vegetable seeds followed by growth enhancers, flowering and fruit setting enhancers, crop protecting inputs for pest and diseases in crops we grow and moreover soil rehabilitation inputs. It is much concerned about Sri Lanka's nature and its environment and always minimises the impact to the environment. Oasis contributes to mother nation for the national food security with a sustainable foundation through their quality inputs.