Plantation Industries Minister Navin Dissanayake recently had an elaborated discussion with Chinese Agriculture Minister Han Changfu during his visit to China to further strengthen bilateral relations and trade between the two countries.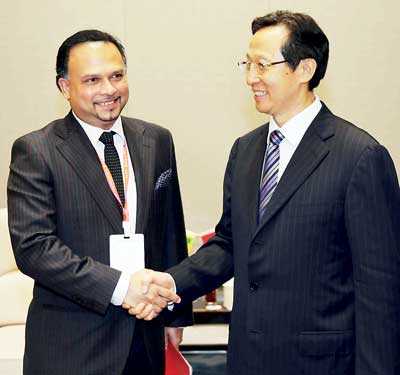 Dissanayake also made several important requests especially regarding tea exports to China, while assuring to assist Chinese investors that are keen to invest in Sri Lanka.

The Minister has requested to consider reducing 7.5% levy charged from tea exports to 5%, while insisting to help Sri Lanka expand its market share with minimal trade barriers to increase tea exports by another 30 to 40 million kg and reach an additional export revenue of $100 million within the next five years.

In addition, he has called on Chinese Agriculture Minister Changfu to arrange for a place to conduct the tea auctions.

Dissanayake has also conveyed that Sri Lanka was keen on exchange of technology know how to increase quality of tea and cater to the growing black tea demand in China.