---
NOCU organised an awareness workshop for the stakeholders engaged in organic agriculture related activities to educate them on the role of NOCU and international market prospects for organic agriculture products. The workshop was held on 29 November at the EDB 3rd Floor Auditorium. This workshop was organised for growers/farmers, processors, traders, exporters, importers, other organic related entrepreneurs, etc.
What is National Organic Control Unit (NOCU)?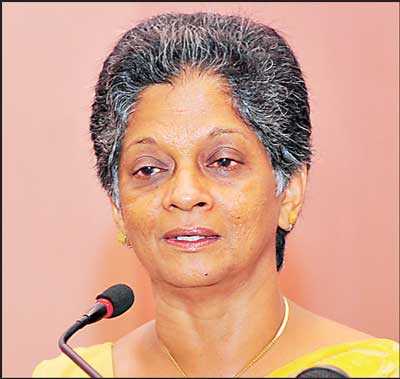 EDB Chairperson and Chief Executive Indira Malwatte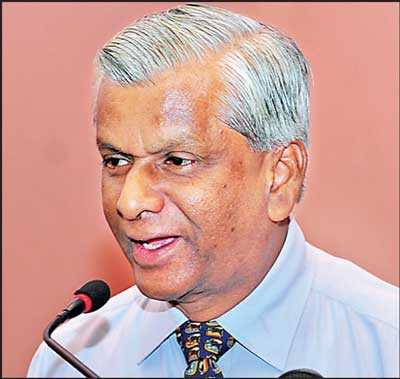 NOCU Consultant Dr. L.N. Senaweera
National Organic Control Unit (NOCU) has been established under the Export Development Board (EDB) as per the regulations published under section 29 of the Export Development Act No. 40 of 1979 in the extraordinary gazette No. 1870/71 dated 11 July 2014. NOCU is mandated to control and monitor all organic related activities such as cultivation, processing, trading, certification, laboratory testing, import and export of organic products with the intention of streamlining the local and export markets in order to ensure the credibility of the organic agriculture products of Sri Lanka.
Objective
The main functions of NOCU are to protect the credibility and safeguard the image of Sri Lanka by proper controlling of all organic activities related to cultivation, processing, certification and sales.

Advisory committee and Technical committee of NOCU are consisting of experts engaged in a diverse range of organic activities in the country. The two committees will help to develop policies and implement programmes for quality assurance of all organically related activities within the country by monitoring the organic value chain from producer to market. NOCU has initiated work to establish organic products in the local market with required standards. NOCU collaboratively work with all government institutions engaged in the organic agriculture related activities in the country to ensure sustainable development in the field of organic agriculture.
Advantages of registration with NOCU
Win the trust of consumers through registration with NOCU
The real organic producer could be recognized and protected in the market
The use of NOCU logo will increase the trust of consumers and thereby, increase sales
How to identify organic products? For local market
The products which are produced in line with the Standard of SLS No. 1324 of Sri Lanka Standard Institution.
For export market
Should be produced and certified according to international organic standards developed by importing countries.

E.g. USDA (United States Department of Agriculture)

JAS (Japanese Agricultural Organic Standard)

European Union Regulations on organic products
Main organic export products of Sri Lanka
Sri Lanka is the leading organic tea exporter to the world market.

The organic export product range has broadened now to coconut and related products, coffee, cocoa, medicinal herbs, spices, fruits and vegetables, essential oil, etc.
Few internationally recognised organic certification bodies operating in Sri Lanka
Control Union (SKAL, Netherlands)
Institute for Market Ecology – IMO, Switzerland
NASAA, Australia
Naturland, Germany
EcoCert, Germany
Demeter and BioSuisse, Switzerland
Leading export markets for organic products
United States of America
France
Canada
UK
Denmark
Germany
China
Italy
Switzerland
Spain
It is illegal to sell, import and export any product under the name of 'Organic' without registering with NOCU. Regulations details of National Organic Control Unit can be obtained from http://www.srilankabusiness.com.