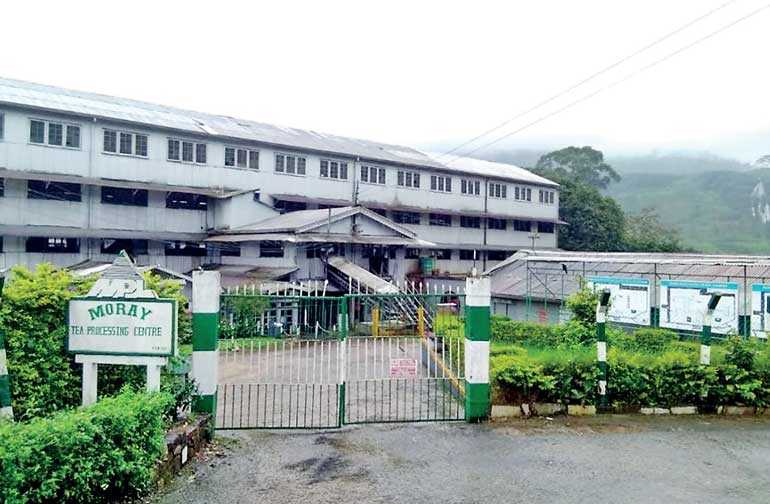 At the recently concluded Colombo Tea Auction of 21 August, Moray Tea Estate had the proud distinction of achieving a top price of Rs. 560 for a BOP grade in the Western High Grown category. This line of tea was purchased by Unilever Lipton Ceylon Ltd.
Moray Tea Estate has been continuously maintaining a high standard of manufacture with the focus on producing good quality teas. Moray is the only factory in Sri Lanka to have a fully air-conditioned fermenting area. The estate is ISO:22000 and Rainforest Alliance certified. Moray factory could be considered one of the best maintained facility in the region.

Moray estate is situated in close proximity to the legendary Sri Pada Mountain which has great significance historically, spiritually and environmentally and its verdant beauty is known throughout the world, its peak towering is over 7,100 ft.

Most of the Maskeliya Plantation's tea estates are situated beneath the natural reserve whilst below the estates lie one important man-made reservoir, namely Mousakellie. This would be one of the few instances where something unnatural has contributed and enhanced the already beautified scenery.

The first planter on Moray Estate was L.B. Wilson and the estate currently comes under the stewardship of Superintendent Dinu Abeykoon who has been behind the estate's success in the recent past.

Eastern Brokers Ltd. are the brokers associated with the sale of Moray Estate teas, and comes under the management of Maskeliya Plantations PLC of Richard Pieris Group of Companies.