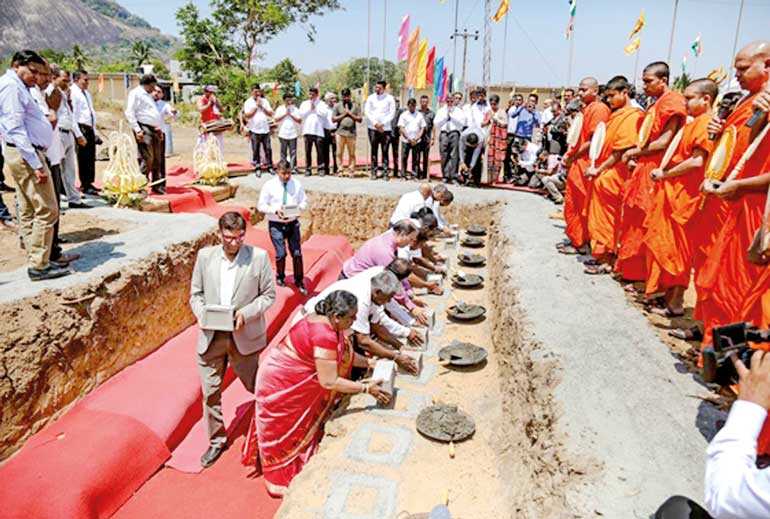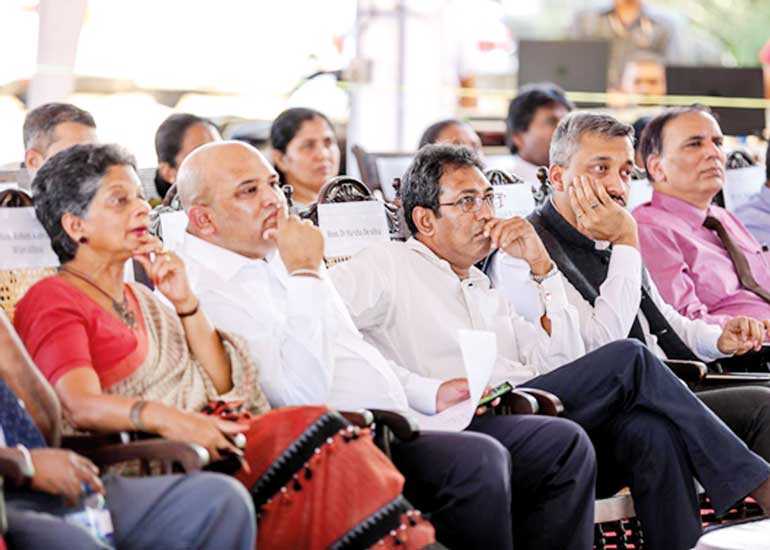 Harsha says plans underway to build more cold storage centres
The construction of the first Temperature and Humidity Controlled Warehouse Complex for Perishables in Sri Lanka with a capacity of 5000 metric tons capable of storing the excess harvest of vegetables and fruits was initiated by Economic Reforms and Public Distribution Minister Dr. Harsha de Silva and India Deputy High Commissioner Dr. Shilpak N. Ambule on Saturday at the adjoining land of Dambulla Economic Centre.

This Agro Cold Storage complex is constructed with 300 million financial grant from the Government of India and it is scheduled to be completed within six months.

This is done under a concept of Minister Dr. Harsha de Silva – 'Prabhashwara – A Great Leap Forward for Farmer's Life'. The Cold Storage complex in Dambulla will be comprised of six separated sections of different temperature and humidity levels. Using this facility, the farmers in the area will be able to store their excess harvest at a concessionary price for a much longer period.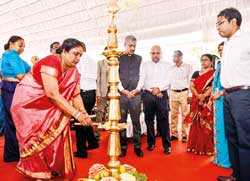 This initiative will benefit the farming community by reducing post-harvest losses and wastage, particularly in peak season. It will also ensure delivery of good quality agro produce to consumers.

This project is a continuation of Government of India's efforts to partner with the Government of Sri Lanka in people-oriented community development projects. India has undertaken more than 70 such projects in various fields including health, education, housing, skill development, infrastructure, vocational training among others, all across the country.

About, 20 such projects are currently under progress. The overall development portfolio of Government of India in Sri Lanka is close to $ 3 billion out of which $ 560 million are in grants.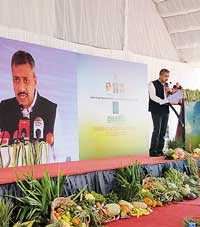 Dr. Harsha De Silva at the inauguration of this ceremony said: "During the periods when there is an excess harvest, farmers had to throw the excess harvest for elephants to eat. For a long time, I was searching for an answer to this question. I had an interest of doing something on this since 2002. Together with the Dambulla Economic Centre, we even initiated a program called Govignana, to give on-time market information to farmers. I am glad that I have the opportunity to address this issue."

This year's Budget provides a series of tax concessions for investors investing in climate-controlled logistic facilities and the Ministry plans to give opportunities for investors to construct a vegetable and fruit processing complex around the Dambulla cold storage complex.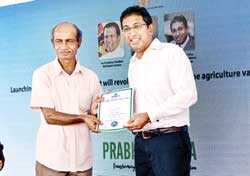 This program is being implemented by the Food Commissioner's Department of the Ministry of Economic Reforms and Public Distributions, and the Food Commissioner J. Krishnamoorthy plays the key role in making this program a success.

This can be mentioned as the first step towards innovative diversion of farmer's surplus stored in the cold storage facilities, to local and foreign markets on time. Followed by this project, there will be similar agro-storage complexes constructed in Keppetipola covering the Central Province, Jaffna covering the Northern Province, Embilipitiya covering the Southern Provinces under the 'Prabhashwara' program.