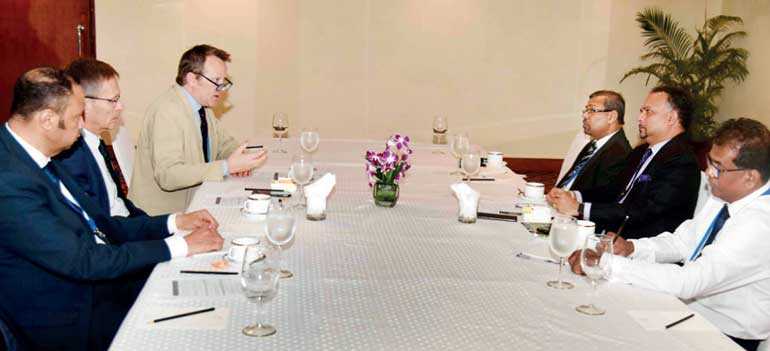 International Fund for Agricultural Development (IFAD) yesterday pledged to further strengthen its support towards uplifting Sri Lanka's main plantation crops conducted through its mission.

The IFAD Mission program has invested $3 million in the development of tea, coconut, rubber and other main plantation crops.

IFAD Vice President Donald Brown yesterday met with Plantation Industries Minister Navin Dissanayake to review progress of the ongoing programs, identify new areas for development as well as challenges in implementation.IFAD Asian Regional Director Nigel Brett, IFAD Program Manager for Sri Lanka and the Maldives Tarek Kotb, Plantation Industries Ministry Secretary J. A. Ranjith, and Smallholder Tea and Rubber Revitalisation (STaRR) Project Director Janaka Amarasinghe also participated at the discussion held in Colombo yesterday.

IFAD-financed projects contribute to improved agricultural productivity and incomes in Sri Lanka