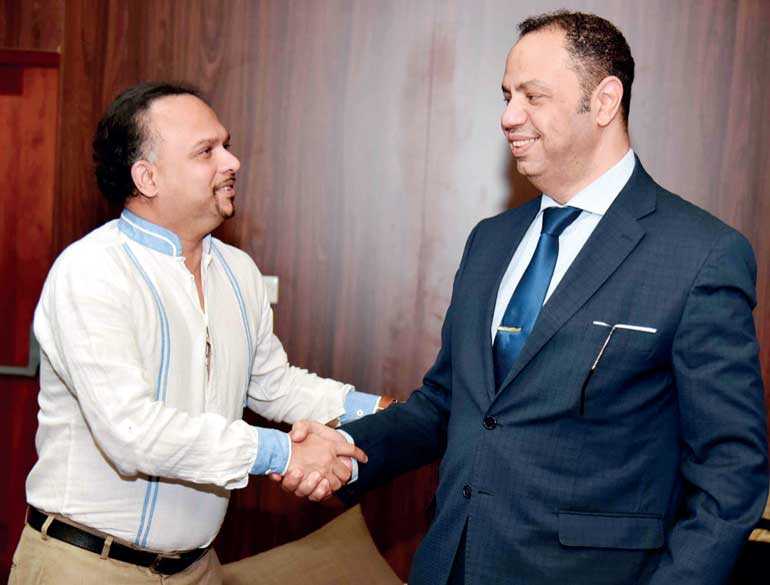 Dr. Tarek Kotb, the Country Program Manager of International Fund for Agricultural Development (IFAD) Mission's Asia and Pacific region has called on Sri Lanka's Minister of Plantation Industries Navin Dissanayake at his Ministry.Through the IFAD Mission, a number of programs have already been implemented to uplift Sri Lanka's plantation industry including the tea and rubber and agricultural sector.

Over the past six months, investments in the development of these sectors amounted to $ 5 million.

Program Manage Dr. Kotb, meeting with the Minister Navin Dissanayake commended the Minister's contribution to the success of the investment.

The discussion also focused especially on the Smallholder Tea and Rubber Revitalization (STaRR) project implemented under Minister Dissanayake's guidance and attention was drawn on setting up an agriculture and plantations development fund targeting rural areas.

Vice President of the IFAD Mission will visit Sri Lanka in March and arrangement shave been made for meetings with the Prime Minister and other top government officials.

The Secretary to the Plantation Industries JA Ranjith and the Director of the STaRR Project Janaka Amarasinghe also participated in the discussions.

The International Fund for Agricultural Development (IFAD) is an international financial institution and a specialised United Nations agency dedicated to eradicating rural poverty and hunger.