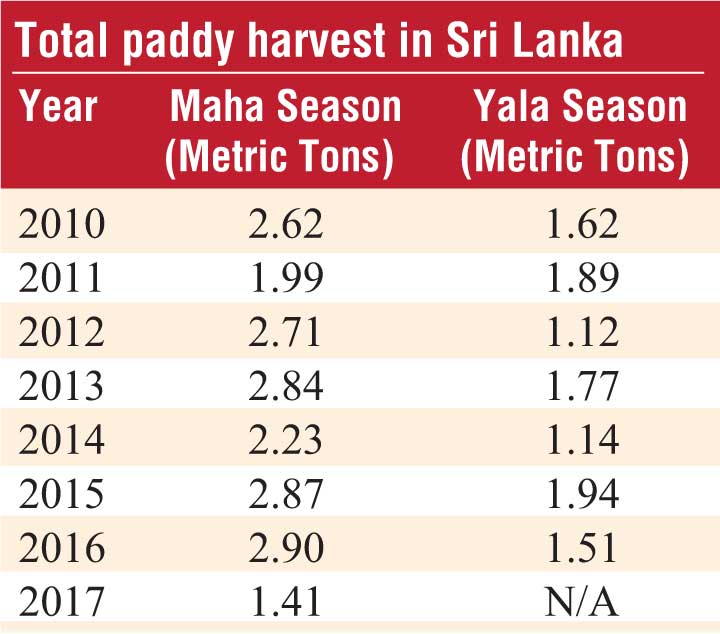 By AshwinHemmathagama – Our Lobby Correspondent

The Government is assuring sufficient supply of rice during the coming months, despite post-harvest problems, the poor yield due to drought, and the floods experienced in most parts of the island.

Minister of Rural Economic AffairsP. Harrison explaining State readiness to keep the rice prices within public reach and affordabilitysaid: "Preventing a possible increase in the price of rice is a difficult task. Droughts and floods have destroyed the harvest for four consecutive seasons. But with the buffer stocks in hand and also by importing rice to meet any possible shortage, the Government is ready to solve the demand and supply issues."

Since 2010, private sector rice millers and certain purchasers have been issued paddy stocks and the selling prices were verified by the Government following a long procedure. Making matters short and effective, the Government has given priority to sell rice through Sathosa outlets.

"The Paddy Marketing Board maintains an average buffer-stock of paddy not exceeding 50,000MT. Based on the price fluctuations, supplies, and market conditions the buffer stock quantities could vary from time to time," he said.