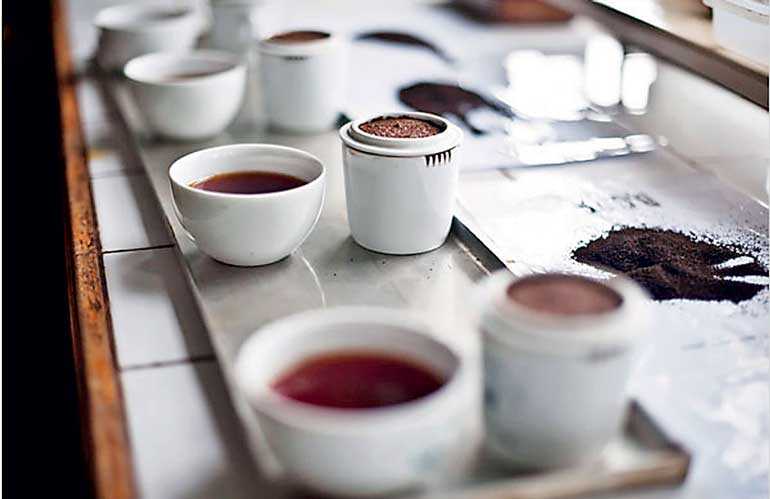 By Forbes and Walker

Tea Brokers

This week's auction volumes totalled 7.9 million kgs, marginally below last week's quantity of 8.1 million kgs. There was fair general demand mostly at easier rates following quality.

Ex-estate offerings were similar to last and totalled 1.2 million kgs. Overall quality remained uninteresting, with a greater weight of offerings comprising of a fair average quality product. Encouragingly, the limited availability of reasonably good liquoring teas were absorbed at firm to dearer rates, whilst the plainer, and to a greater extent, the poor leaf teas, being discounted quite significantly. Consequently, the parity between a good quality tea, vis-à-vis their poorer counterparts, is a significant Rs. 100 per kg, and at times even more. The bottom of the market, which settled at around a Rs. 450 per kg level this week, compares poorly with the corresponding levels in 2017, and more so in USD terms.

Low Growns maintained a similar volume to last week of 3.46M/kgs in the Leafy/ Tippy catalogues. In the Leafy catalogue, better BOP1/OP1's maintained. Cleaner below best too maintained, whilst all others declined. PEK/PEK1's, except for the well-made varieties, all others were easier. A selection of well-made OP/OPA's maintained. Others declined following quality. In the Tippy catalogue, select best FBOP's and well-made teas in the below best were firm to dearer whilst others were discounted. Few select best FF1's and cleaner teas in the below best were firm to dearer, whilst all others declined. In the Premium catalogue, very tippy teas, particularly the leafy tippy varieties appreciated in value. Best and below best gained, whilst others declined following quality. There was good demand from shippers to Turkey, CIS, Iraq and Saudi Arabia.