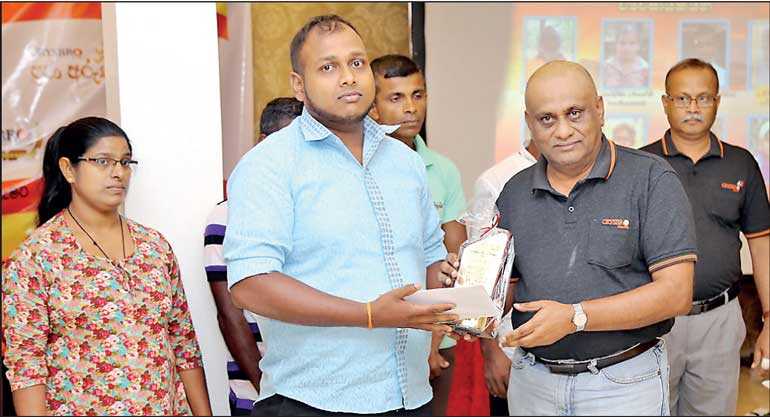 Ishara Maduranga - Uva and Eastern Provinces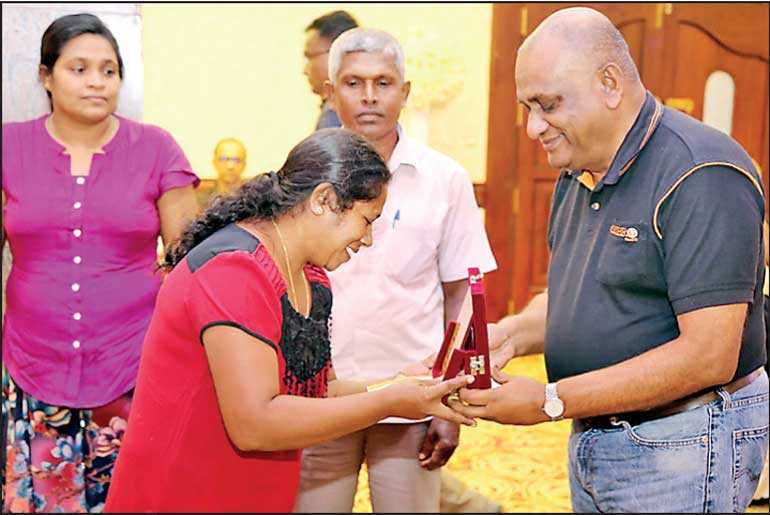 S.M. Jayathilake - North Central Province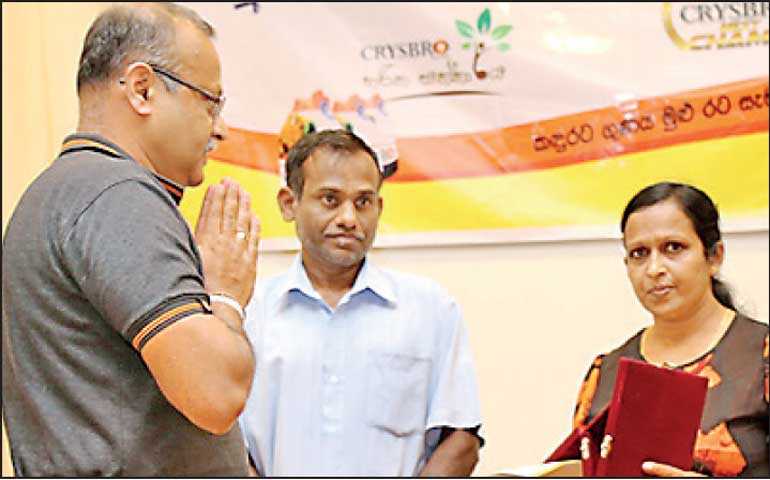 Sunethra Kumari Hathurusinghe

– Central Province
---
Trailblazing Sri Lankan poultry producer Crysbro once again recognised the efforts of small-scale maize and poultry businesses when it staged its annual Dirisaviya Awards over three days this month in various parts of the country.

The first of the three presentation ceremonies was held on 22 October for farmers from the Uva and Eastern provinces. Meanwhile, awards were presented to their counterparts from the Central Province on 24 October, followed by an event for North Central Province farmers on 31 October. Ishara Maduranga was recognised as one of the best performers from the Uva and Eastern Province while Sunethra Kumari Hathurusinghe and S.M Jayathilake also won at the Dirisiviya Awards from the Central and North Central Provinces respectively.

Each event witnessed the attendance of Crysbro Chairman/Managing Director Mohamed Imtiaz and senior management. Awards were distributed to the top performers from each province while other significant contributions were rewarded with cash prizes. All participants were bestowed with a generous gift pack for their families.

Each of the events also featured special sessions where industry veterans, together with Government and Central Environmental Authority officials, briefed attendees on new technical developments and policies. These segments played an invaluable role in educating farmers on crucial aspects of their trade such as ensuring the adoption of environmentally friendly procedures in production.

The Dirisaviya Awards mark the culmination of Crysbro's Dirisaviya project, which works to empower maize and poultry farmers from the Central, North Central, Uva and Eastern provinces. Crysbro equips these modest businesses with the technical expertise necessary to implement effective business processes and innovative technology. In the case of the company's poultry outgrowers, it also provides them with the requisite chicken feed and then purchases the chicks that have matured over 45 days at a fair price in a timely manner. This guarantees these families' financial security and independence, thereby uplifting and safeguarding an essential component of the agricultural economy. Currently, more than 1,200 farmers from these rural regions have directly benefitted from this unique scheme.

"The entire Dirisaviya program helps encourage, inform and empower a broad cross section of the local farming community, which is a crucial segment of the Sri Lankan economy. Therefore, such initiatives not only safeguard this vulnerable group from exploitation and crippling debt but also uplift the economy by generating viable job opportunities," said Crysbro Group of Companies Group HR and Admin Manager Ranjana Mahindasiri.

"Many of the Dirisaviya Award winners share close ties with us that stretch back several years. Their efforts have played a major role in Crysbro's success and as such we have come to view them as an extension of our enterprise which we are eager to help expand and succeed."

Established in 1972 with just 100 chicks and a deep desire to be a market leader in quality and innovation, Crysbro has emerged as Sri Lanka's first and most sophisticated, fully vertically-integrated poultry producer. Its operations span grandparent and parent farms, hatcheries, broiler farms and feed mills. This thriving 'Farm-to-Fork' concept has formed the core of its success. In turn, it has yielded unprecedented benefit for numerous stakeholders including direct and indirect employees, outgrowers, domestic maize farmers and ultimately Sri Lankan consumers.