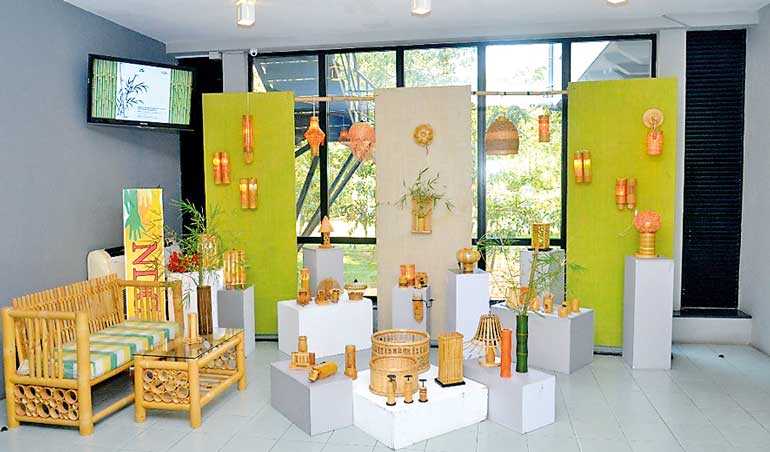 Bamboo products
---
Bamboo has the potential to revamp the agricultural sector of Sri Lanka by strengthening and diversifying the incomes of smallholder farmers, an agricultural economist pointed out recently.
Institute of Policy Studies of Sri Lanka (IPS) Research Fellow Manoj Thibbotuwawa made these remarks at the Stakeholder Workshop on Bamboo Sector Road Map/ Country Action/ Strategic Plan Development, organised by the Industrial Technology Institute (ITI) and IPS recently.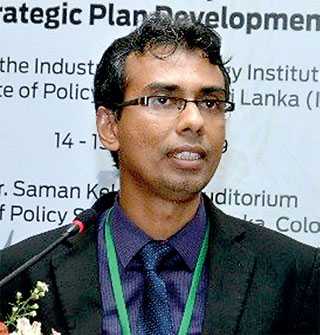 Institute of Policy Studies of Sri Lanka (IPS) Research Fellow Manoj Thibbotuwawa
Dr. Thibbotuwawa also pointed out that bamboo can help adapt and mitigate the effects of climate change by providing cleaner biogas, protecting forests and watersheds, absorbing and storing carbon, providing a source of renewable energy, and reducing soil erosion. This means that bamboo is one of the most valuable non-timber forest products.

Speaking at the event, International Network for Bamboo and Rattan (INBAR) Training Manager Jin Wei noted that bamboo has over 10,000 recorded uses, including construction, energy, textiles, furniture, and crafts, providing income to millions of peoples across the tropics and sub-tropics.

Bamboo can also play a significant role in attaining several of the global Sustainable Development Goals (SDGs), such as ending poverty by creating jobs, providing a source of renewable energy, acting as raw material to build inclusive, safe, and sustainable cities and housing, promoting management and the efficient use of natural resources, and helping face the impacts of climate change, said INBAR Sustainable Expert Ralf Kuepper.

Delivering the keynote address, Dr. Kuepper further noted that bamboo is an undervalued resource and a natural capital that can provide solutions to the developing challenges countries like Sri Lanka face.

However, in Sri Lanka, bamboo is still a cottage industry that has not entered mass market. National Craft Council Director A.M.S.S.K. Chandrasiri highlighted that modernising the sector with the latest technology, providing training and skill development to the entrepreneurs and international exposure is needed for the industry to become competitive globally.

Meanwhile, ITI Senior Research Scientist Dr. Neville Amunugoda expressed the Institute's willingness to collaborate with all stakeholders to develop the bamboo sector in Sri Lanka. Dr. Amunugoda further noted that this workshop was the first step in this initiative.