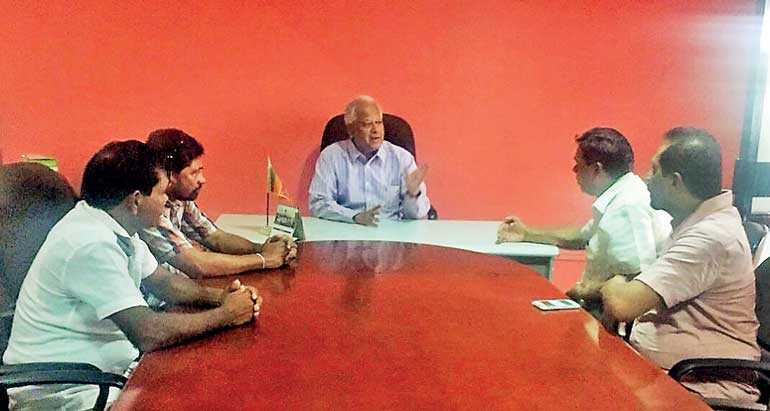 Following discussions between Minister of Science, Technology, Research, Skills Development, Vocational Training and Hill Country Heritage Dr. Sarath Amunugama and Arpico Super Centre trading chain Head Dr. Sena Yadddehige, the latter has directed his organisation to purchase the excess production of vegetables this season immediately and distribute it through Arpico's chain of outlets.

This is further to the arrangements the Minister made with the other two trading chains, Keells and Cargills Food City, a few days earlier. Minister Dr. Amunugama declared that accordingly arrangements had now been made to purchase all the vegetables that still remained un-marketed in the hands of farmers.

The Minister also said that he would visit the Dambulla Economic Centre again and check on the situation. Dr. Yaddehige said that without aiming for a profit they would sell the vegetables at the same price they were purchased at from farmers.

The Minister spoke to Dr. Yaddehige while he was engaged in discussions with representatives of Dambulla Trade Chamber.