---
Akshata, in its drive to increase low-GI rice varieties that are high in antioxidants with medical properties, expanded its farmer base by eight fold, distributing 10,000 kg of paddy seed free of charge and benefitting 200 new farmers.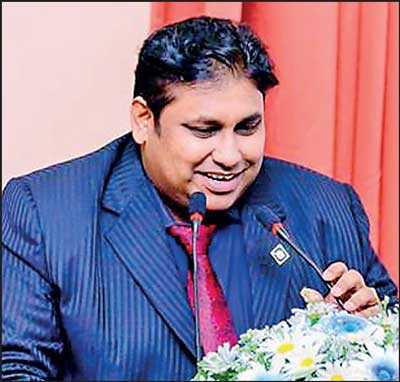 Grains and Green Managing Director Roshan Perera




The project will enable these farmers to earn three times the revenue they would have otherwise earned by harvesting chemically-dependent hybrid varieties of rice. The new clusters of farmers will grow Akshata non-GMO rice varieties strictly chemical-free. It would allow farmers to earn much higher revenue per acre as a result of the exclusivity of the rice and its niche health-conscious consumer base.

Roshan Perera, entrepreneur, social activist and Managing Director of Grains and Green, stated: "People across the world are becoming more and more conscious about what they eat, we see great opportunity because, we as a company internalised 'Purity' as a core value from the inception along with our foray into organic foods for both local and international markets.

"We are constantly evolving and changing the portfolio of Akshata to offer the best in line with ever-changing preferences of consumers. Grains n Green today is in the transition stage of being a rice company to a healthy food company. More than ever the consumer today knows the importance of healthy foods and makes a very conscious and informed choice of healthy foods."

Rice is a major food staple of Sri Lanka, but the country's self-sufficiency in the crop is low, and increasing rice production is a priority. In order to do so, high-quality seeds of superior rice varieties must be produced in higher volumes and distributed more widely in major rice-growing areas. Grains n Green has provided cooperation by re-introducing exclusive rice varieties consumed by ancient Sri Lankan Kings that have been preserved for over a thousand years, and making it available for all health-conscious consumers with its extended production techniques for these varieties.

Farmers face many challenges with the lack of proper machinery, flooding and proper drainage facilities. Given these circumstances, there is a need to provide opportunities and create a system for more suitable rice-paddy cultivation to enhance the productivity of high-quality rice seeds.

This project aims to improve the access to expertise and advisory services for rice farmers, and improve the unit crop from rice paddy transplant production by 20%, specifically concentrating on increasing the production of exclusive traditional rice in Sri Lanka.