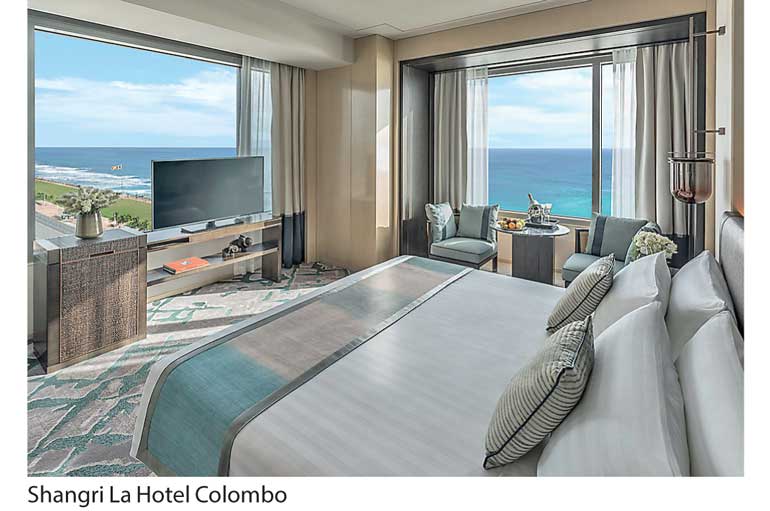 Shangri-La Hotel, Colombo will be one of the most extensive and versatile events venues in Sri Lanka when it opens in November 2017.

The hotel will boast over 3,500 m2 of events space including two ballrooms, several function rooms and a private outdoor lawn.

Shangri-La Hotel, Colombo will be the second Shangri-La property in Sri Lanka – joining Shangri-La's Hambantota Golf Resort & Spa, which opened in June 2016.

Shangri-La Hotel, Colombo will feature a 1,580 m2 pillar-less ballroom capable of catering seated banquets for up to 1,500 guests and 2,100 theatre style.

The property will also offer the Lotus Ballroom (470 m2), seating 400 guests for dinner and 600 for cocktails. Adjacent to the Lotus Ballroom are three flexible breakout rooms: Ginger, Saffron and Tamarind.

All of the conference and function rooms feature state-of-the-art audiovisual equipment, including clip on or wireless microphones, built-in speakers and stands.

For those wanting to take advantage of the cool sea breezes, Shangri-La Hotel, Colombo also has an outdoor events space with an open bar, lawn and suspended pavilion – a striking spot for destination weddings, fashion shows and private events. In total, the outdoor events space seats 420 for dinner and 750 guests for cocktails. On the higher floors of the hotel, guests will find several boardrooms including the Horizon Club Executive Boardroom. The boardroom not only offers some of the best views in the city but also access to the Horizon Club Lounge.

The Horizon Club provides further personalised service to make the business traveller's stay all the more comfortable, including hotel limousine transfers, private in room check-in and check-out with the option of a late check-out as well as a dedicated Club Concierge. Located at One Galle Face along the Galle Face Green promenade, Shangri-La Hotel, Colombo will offer uninterrupted Indian Ocean views in most of its 500 guestrooms and suites and 41 serviced apartments. The hotel sits on 10 acres of land that will also soon accommodate an office tower, two residential buildings and a high-end shopping mall. The hotel is a 40-minute drive from Colombo's Bandaranaike International Airport. The hotel is taking reservations for stays from 17 November 2017.