Pool and garden

Kids Pool at Citrus Waskaduwa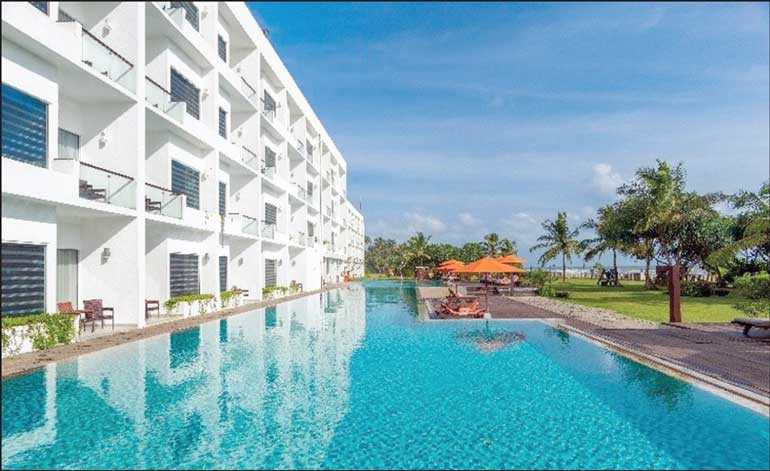 ---
Citrus Leisure PLC, one of Sri Lanka's finest chains of internationally-benchmarked hotels and resorts, is offering special packages this school holiday season.

Presenting many opportunities this month, Citrus Waskaduwa and Citrus Hikkaduwa have lined up several offerings to suit every member in the family – at exclusive rates that should not be missed.

Being the first in the country to revolutionise one's basic hotel experience, Citrus Leisure introduced a new concept of an additional fourth meal this August, for stays during the week at Citrus Waskaduwa and stays throughout the week and weekend at Citrus Hikkaduwa.

Focusing on providing intriguing and lively stays, Citrus Hotels host activity plans with events ranging from beach football, beach rugby, basketball and boccia at Citrus Waskaduwa, whereas Citrus Hikkaduwa hosts excursions such as beach volleyball, darts, treasure hunts and movies by the pool with a mesmerising oceanic view.

With numerous excursions and live entertainment throughout the week at Citrus Waskaduwa and Citrus Hikkaduwa, Citrus Leisure aims to promote energising, action-packed vacations to suit everyone.

Citrus Waskaduwa is an enthralling star-class resort located in close proximity to Wadduwa and Kalutara, a mere 45 minutes from the city of Colombo, which features many luxurious rooms and suites that overlook the mass blue of the Indian Ocean.

Staying true to its high-calibre hospitality, Citrus Waskaduwa provides the modern traveller with many recreational activities and luscious cuisines curated by the island's finest chefs. Merging hospitality, excursions and architectural sophistication, Citrus Waskaduwa creates the perfect holiday getaway.

As the holiday season looms closer, the month of August at Citrus is fun-filled with attractive Full Board rates to accommodate you and your family. The weekday offer at Citrus Waskaduwa includes the recently introduced fourth meal, 50% discount on all spa treatments, free stays for children below eight and daily activities for both kids and adults; while the Saturday offer includes 50% discount on all spa treatments, 35% off the special bites menu and free unlimited Citrus Signature cocktails and chasers at sundown.

Alongside Citrus Waskaduwa, its sister hotel Citrus Hikkaduwa provides an equally tranquilising vacation with comfortable and luxurious rooms and amenities. This August also features remarkable offers at Citrus Hikkaduwa, comprising of competitive rates for the week and weekend – including the free extra meal, 50% discount on all spa treatments, many excursions for everyone in the family, free stays for children below six years and rates as low as Rs. 1,500 for children aged seven to 12.

Providing stellar rates, services and facilities, Citrus Hotels aims to provide an experience like no other and to promote togetherness this season with exhilarating activities suited for everyone.