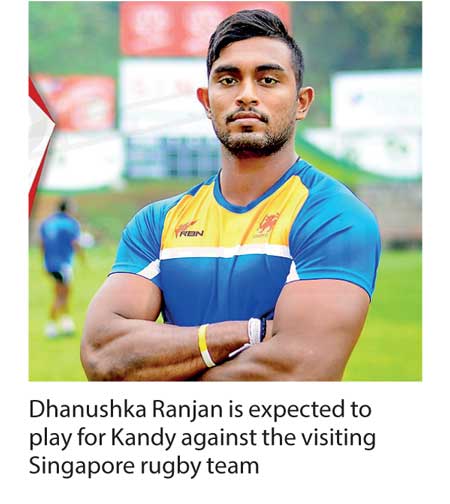 By Shamseer Jaleel

The Singapore national rugby team confirmed its tour to Sri Lanka on 20 October.

Upon arrival on the same night they will head up to Kandy to play the defending league and Clifford Cup champions Kandy Sports Club on 21 October at the Nittawela Rugby Stadium. Kick-off is scheduled for 4.00 p.m.

Kandy is expected to field their full team as this encounter will be one week after the Asian Sevens third leg in Colombo. This will be an ideal opportunity for the upcountry club to gain some match practice before they defend their league title, with their game against CH&FC two weeks later in Colombo.

Players who are nursing an injury, Roshan Weeraratne, Fazil Marija, Shehan Pathirana, Richard Dharmapala and Gayan Weeraratne, are expected to be named in the starting line-up. Players already with the national Sevens squad such as Jason Dissanayake, Dhanushka Ranjan and Srinarth Sooriyabandara are also expected to play in this encounter.

Singapore, who are undergoing intense training back at home, will be naming their touring 25 players this week. They are currently playing in the Asian Rugby Championship (ARC) Division II and they will be playing their promotion/relegation encounter against India on 15 November in Taipei. The four-team event will see Singapore, India, Taipei and Thailand battling it out for ARC Division I promotion in 2018.