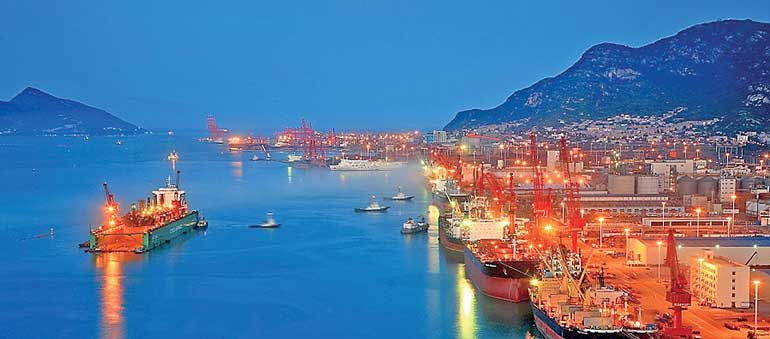 Washington (Xinhua): China will not resume the rapid credit expansion of recent years to fuel growth as authorities have made controlling financial risks a top priority, a leading U.S. scholar on China said Thursday.

"It's still an open question when growth slows down significantly as a result of slowing credit growth, will (Chinese) authorities resume a very rapid credit growth? I'm betting they won't," Nicholas Lardy, senior fellow at the Peterson Institute for International Economics, a Washington D.C.-based think tank, said at the institute's semiannual Global Economic Prospects session.

Lardy said China's leadership has increased focus on reducing financial stability risks and encouraged regulators to crack down on risk-increasing practices, citing the sharp decline of interbank market lending, particularly to non-bank financial institutions. China has also set up a new financial stability and development committee under the State Council so as to strengthen the coordination of the country's financial reform, development and regulation, he said.

In Lardy's view, changes in the composition of China's debt would also help bring down the leverage ratio of the country. The share of new renminbi-denominated bank loans to less leveraged households is rising, while the share of loans to more leveraged corporates is falling, he said. As major risks in the insurance sector are being addressed, and profitability of state-owned enterprises is recovering, Lardy believed China's financial risks are under control. Based on a continued strong increase in private consumption, Lardy estimated that China's economy will continue to grow between 6 and 7% in 2018.

Lardy said China doesn't need to reaccelerate credit growth to hit the aim of doubling real gross domestic product (GDP) by 2020 from 2010, as China can achieve that goal with an average growth rate of only 6.2% in the next three year. China's economy expanded 6.9% in the first half of this year, well above the government's yearly target of 6.5%, underpinned by consumption and improving external conditions. The World Bank on Wednesday revised up China's growth forecasts in 2017 and 2018 to 6.7% and 6.4%, respectively.