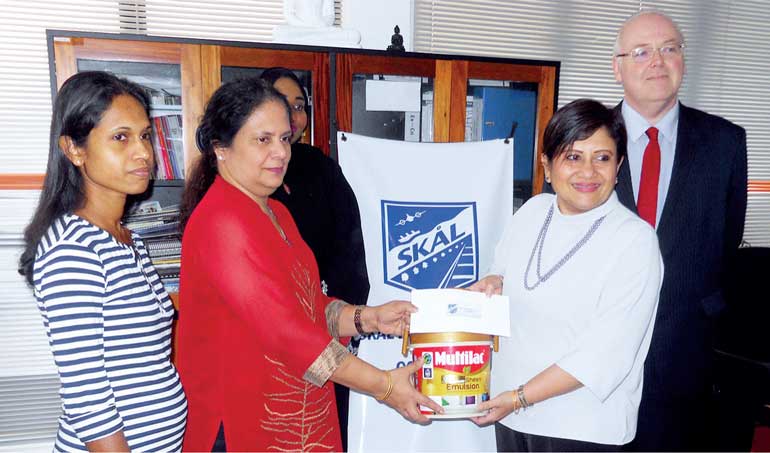 Etihad Airlines Sri Lanka, Bangladesh and Nepal General Manager Dougie Douglas made a fervent appeal on the behalf of non-governmental organisation Women in Need (WIN) at the recent Annual General Meeting of SKAL International Colombo.

He said that Etihad Airlines was involved in a CSR project with WIN and requested the assistance of SKAL Colombo to help him grow support for WIN.

The SKAL members rallied round his appeal and funds were raised to donate the necessary quantity of paint needed to paint one of the homes for abused women maintained by WIN. A local paint company, Multilac Paints, also assisted by chipping in with a donation of paint to WIN.

The donation was handed over on International Women's Day on 8 March by SKAL Immediate Past President Dushy Jayaweera to WIN Legal and Project Manager Dilrukshi in the presence of the organiser of the project, Douglas.