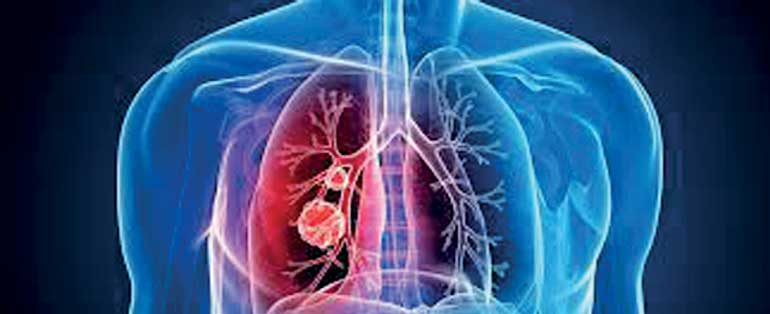 Chinese and American scientists have found a new way to identify non-small cell lung cancers (NSCLC), the most common type of lung cancer, non-invasively. In a study reported on Wednesday in the journal Science Translational Medicine, the scientists used a radio-labelled chemical tracer to mark certain cancer mutations, which can help determine sensitivity to and the efficacy of a therapy called tyrosine kinase inhibition in NSCLC patients. NSCLC with those mutations can be best treated with drugs called tyrosine kinase inhibitors. The inhibitors can extend median survival time of cancer patients with a mutation in the epidermal growth factor receptor or EGFR protein to greater than two years, more than twice the survival of patients receiving only chemotherapy.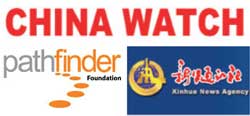 However, it is not easy for clinicians to swiftly tell which cancers have this mutation and are therefore likely to respond to tyrosine kinase inhibition, according to researchers. Although several techniques are currently available to assess EGFR mutations, these methods require biopsied samples and can often fail because of insufficient sample quantities for analysis. An international team from Harbin Medical University, Fudan University and Stanford University has developed a chemical tracer that can light up EGFR mutations in the tumour cells, so the positron emission tomography (PET) and computed tomography (CT) imaging scans can detect them. "We develop a kind molecular probe called 18F-MPG that can bind specifically with EGFR mutations," Sun Xilin, the paper's lead author at the Fourth Hospital of Harbin Medical University, told Xinhua.

Researchers tested the tracer in animal models with NSCLC and in primary and metastatic tumors from people with the cancer. They found that EGFR mutation detection by labelled PET and CT scans and by traditional biopsy were in agreement nearly 85% of the time. In the study, patients with the EGFR mutation, detected by the tracer, lived longer without a progression in their cancers and they responded to tyrosine kinase inhibitors at a higher rate than those without the mutation.

"When we know EGFR mutations, a total of 70% of cancer patients respond to the therapy, but only 20% respond if we don't know their mutations," Sun said.