W.A. Nalani, Past President of APB was recently honoured by the Association of Professional Bankers – Sri Lanka, when she was conferred an honorary life membership in recognition of her outstanding services to the Association as President and in many other capacities in the Executive Council.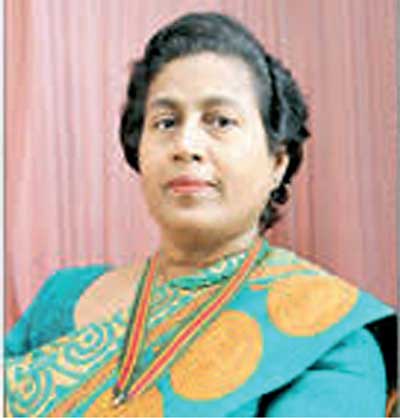 After holding positions of responsibility in the Council she was elected as President of APB in 2011. She graduated from the University of Colombo specialising in Economics. She holds B.A. (Hons) Economics M Phil (Economics). She is a Fellow of the Institute of Bankers of Sri Lanka.

During her illustrious career spanning over 37 years at Bank of Ceylon and before reaching the pinnacle of becoming the General Manager/CEO, she headed the Corporate and Off Shore Banking segment of the bank for over five years, during which time she very successfully developed the Corporate Banking Portfolio of Bank of Ceylon.

After retiring from Bank of Ceylon, Nalani was appointed as the Chairperson of National Savings Bank, where she served for 1½ years.

Nalani served as a Director of Regional Development Bank, Institute of Bankers of Sri Lanka. Lanka Clear, Credit Information Bureau of Sri Lanka and Sri Lankan Airlines.

She also served as a Director of Bank of Ceylon group companies viz. Merchant Bank of Sri Lanka, Merchant Credit Financial Services, and BOC Travels.

Nalani has been a recipient of many prestigious awards in recognition of her professional achievements.
Zonta award for Excellence Banking category in the year 2009
Career Role Model Woman of the year 2012/2013 – by Women in Management
Global Commerce Excellence award in 2014 by the Shippers Academy