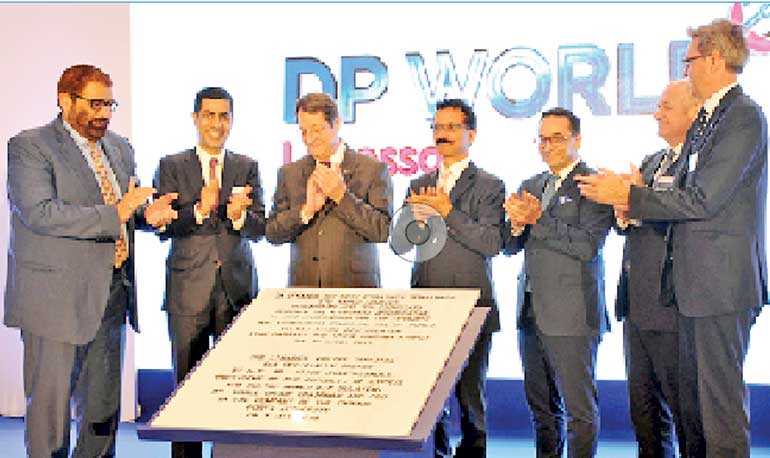 Dubai-based global marine terminal operator DP World has launched a new cruise passenger terminal at its unit in Limassol, Cyprus.

The new terminal at DP World Limassol was inaugurated by Cyprus President, Nicos Anastasiades; Minister of Transport, Communications and Works, Vassiliki Anastassiadou; the Mayor of Limassol, Nicos Nicolaides, of Cyprus, and DP World Group Chairman and CEO, Sultan Ahmed bin Sulayem in the presence of a large gathering of 300 officials.

With the launch of operations at the terminal, Cyprus will now see the largest cruise ships in the world visiting the country for the first time.

It provides world-class facilities and services for passengers and features seven pods with a total floor area of 8,205 sq m. The terminal is designed to facilitate both Transit (day call) and Turnaround (home porting) services.

In addition, the East berth with a length of 480m and depth of 11m is able to handle the largest cruise vessels in the world. At DP World Limassol, the terminal is separated into three principal areas; Cruise; Oil and Gas logistics zone; and Domestic/transit trade area. This allows DP World Limassol to offer additional services and operations that support the Cyprus economy.

The Oil and Gas logistics zone is 100,000 sq m with a 430-m berth and has been awarded with full environmental impact assessment and relevant permits.

Current occupation is at 30%, and has been used to support recent ENI's successful Cyprus EEZ offshore drilling campaign. Exxon Mobile has also nominated DP World Limassol Oil and Gas zone as its planned drilling logistics base.

Addressing the gathering, Anastasiades said: "The Cyprus Government is particularly pleased for the highly experienced international and local partners, DP World who will ensure the success of Limassol Port in the coming decades."

"The Port of Limassol is one of the largest commercialisation projects in Cyprus to date. It serves as a model for the Republic of Cyprus and its ongoing efforts for a prosperous future as a modern centre for investment, trade and services," he added.

Speaking at the launch, Bin Sulayem said: "Today is a celebration of the teamwork and collaboration in creating a new front door for tourists coming to Cyprus. We are proud to be part of a strategic partnership with the Government and the city of Limassol to realise this national asset, one that will help develop the growing tourism sector still further."

"Our aim is to be the port of choice in the Eastern Mediterranean and we want to create infrastructure that enables sustainable growth of the local economy and for Cyprus," he added.