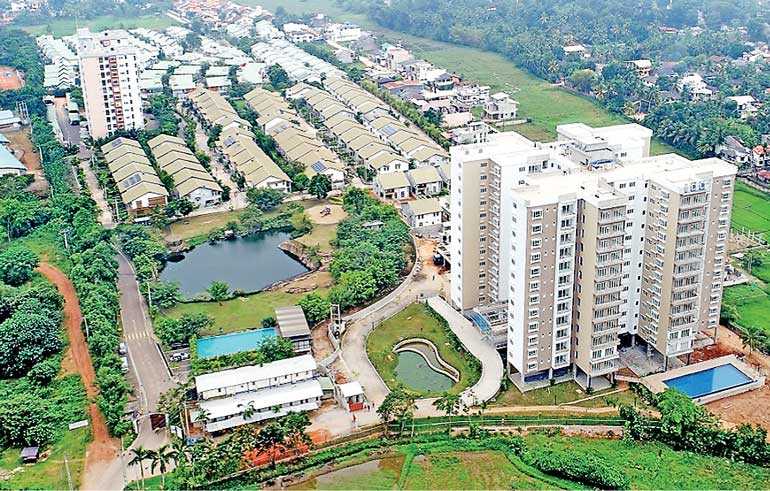 Malabe is presently experiencing a surge in demand with the suburb investing heavily in information technology, higher education, healthcare, lifestyle among various other industries. Most importantly the ease of access it offers to various other locations due to its central geo-position is what attracts more locals.

With the construction of the Southern Highway and the Outer Circular Highway and very recently the Government of Sri Lanka (GoSL) having approved the Light Rail Transit (LRT) system in Colombo, Malabe undoubtedly will see a massive transformation in the years to come. The estimated time arrival by LRT from Colombo, the financial capital to Malabe is just 27 minutes.

Further there will be no other similar large scale dwellings or residential projects as all available land plots are acquired and allocated to make Malabe the Information Technology Hub as per the Megapolis Development Project by the Government.

The largest residence project in the suburb Orchid Malabe, a stunning 22-acre prime property hosting an exclusive modern community with a mix of houses and apartments, with its third and final phase fully completed earlier this year is an ideal investment opportunity when it comes to the property market, fueling and yielding higher dividends for executive and student rentals.

An initiative by the premier housing development company Nivasie Developers built together with its parent company and renowned contractor International Construction Consortium Ltd. (ICC), the final phase of the project consist of 160 units, a large swimming pool, walking paths and large open areas; surrounded by lush green paddy fields.Many primary and secondary schools, higher education institutions, hospitals, department and convenience stores, restaurants, banking and financial services, tech corporations among various others have already made their mark in Malabe and the suburb will only see more in future. It is also viewed as a home away from the city with greenery surrounding nature – fresh air, less noise and a relaxing environment.

Nivasie and ICC together have successfully completed various projects, creating milestones in the construction and housing development industry large-scale housing development projects in Sri Lanka. With a rich and diverse experience for over 35 years, ICC has proved to be the country's pioneering construction company renowned for maintaining quality standards and timely delivery.