United National Party General Secretary Kabir Hashim in a statement said the party would humbly accept the people's verdict given at the Local Government elections.

"Through the election results the people have given us a warning," he stated.

The party will take the results into consideration and strive to carry out its duties diligently and more accurately, Minister Kabir Hashim said.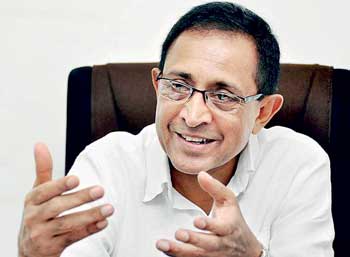 "We have done a lot for the people in the last couple of years, some of it is evident to the people. The best example is this election. We have introduced a new electoral system at the local government level which has put an end to the intra-party and inter-party rivalry and minimised election expenditure. We have also effectively ended the use of State resources in election campaigns. During the past three years we have granted relief to the people in the fields of education and health."

"Some of what we have done and achieved during the last three years is still not visible. The people will be able to enjoy the dividends of these measures soon," Minister Hashim stressed.

"The natural disasters like floods, droughts and earth slips that devastated the lives of the people in unprecedented proportions and the huge debt, a legacy of the Rajapaksa regime that burdened the economy, had affected the lives of the people negatively but all these calamities were beyond the government's control," he said.

"The people kept confidence in us for social and economic change at the January 2015 presidential poll and confirmed it in the August General Election. Therefore, we firmly resolve ourselves to fulfil their aspirations on the mandate they have given us and are fully committed to realise all their goals, Minister Hashim stressed