NAAL Executive Committee: Front row (from left): Eng. Thamara Mallawarachchi, Ajith de Silva, S.G. Punchihewa, Eng. S.P.C. Kumarasinghe, Netherlands' Ambassador to Sri Lanka Joanne Doornewaard, R.P. Wimalasena, J. Paranamana, S.M.S.B. Niyangoda and Sarath Jayathilake Second row (from left): Newton Karunarathne, W.H. Munasinghe, T.G. Wijerathne, Nihal Fernando, S. Hettiarachchi, Aruna Wickramarachchi, Linton Fernando, Mahinda Padmasiri and Dr. Badrani Thoradeniya
The Netherlands Alumni Association of Lanka (NAAL) held its 47th Annual General Meeting on 24 June at Kirala Island in Gorakana, Panadura.

The Ambassador of Netherlands to Sri Lanka, Joanne Doornewaard, attended as the Chief Guest. Over 60 members attended the AGM with their families.

At the moment, the membership of NAAL has increased to 670 members, holding responsible positions in both the public and private sectors in Sri Lanka, voluntarily contributing their services to the social and economic development of Sri Lanka.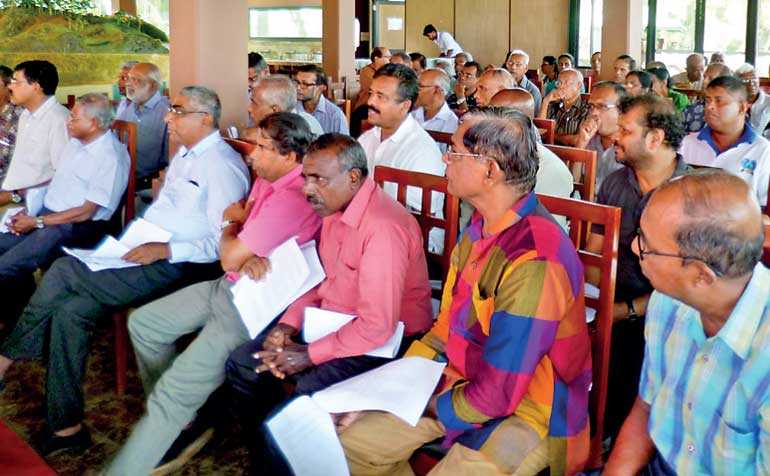 The Annual General Meeting in progress