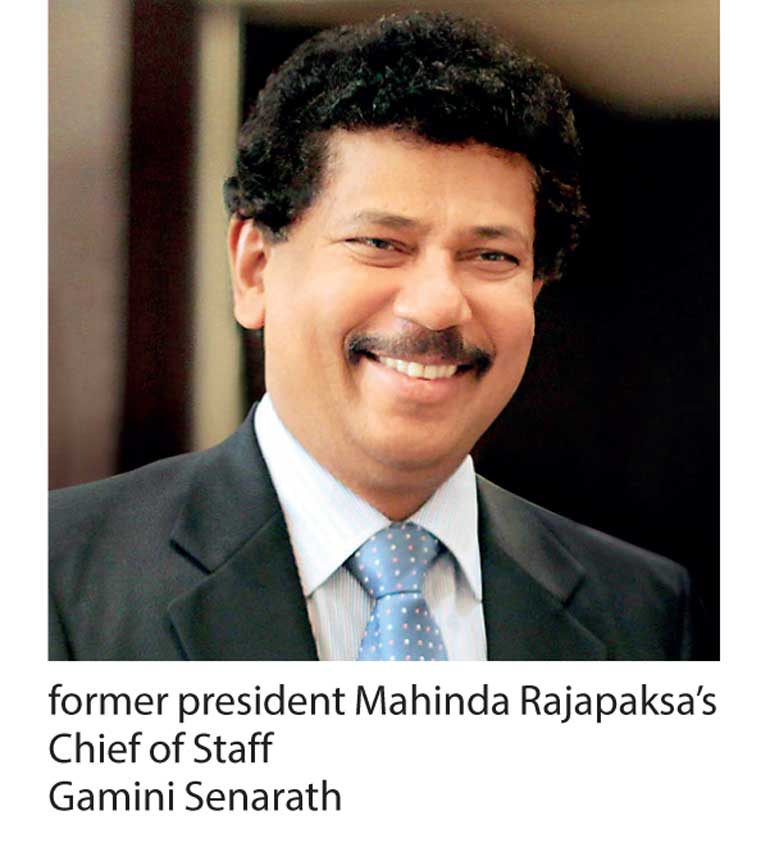 The Colombo Fort Magistrate yesterday remanded former president Mahinda Rajapaksa's Chief of Staff Gamini Senarath and two others until Wednesday.

Colombo Fort Magistrate Lanka Jayaratne remanded the three after the former president's top aide surrendered to the Court through his attorneys yesterday.

Senarath earlier filed a petition with the Supreme Court seeking an order preventing his arrest.

Fort Magistrate Jayaratne on 31 October imposed a foreign travel ban on the three accused. Senarath and former Executive Director of Sri Lanka Insurance Corporation (SLIC) Piyadasa Kudabalage and Director General of the Samurdhi Development Department Neil Bandara Hapuhinna are accused of misusing Government funds worth Rs. 4 billion.

The three accused are founding directors of Sino Lanka Hotels and Spa Ltd. formed in 2011 with funds from the Sri Lanka Insurance Corporation, Litro Gas Lanka and the Employees Provident Fund.

The accused along with another individual have formed another company called Canwill Holdings Ltd. and with Cabinet approval the three state institutions invested Rs. 18.5 billion in the new company in which the three accused were also directors.

However, they have formed another company called Helanko Hotels & Spa without Cabinet approval and transferred Rs. 4 billion from Canwill Holdings. Helanko Hotels and Spa later launched the Hyatt Regency project in Hambantota at a cost of Rs. 312.2 million without Cabinet approval.