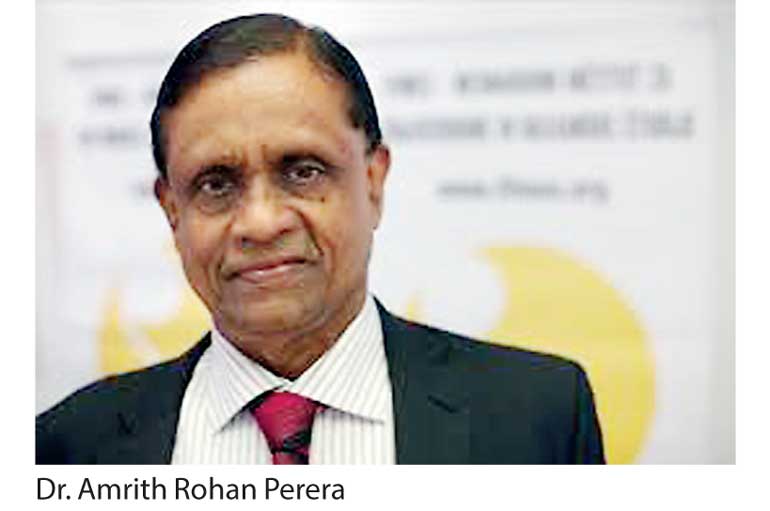 Dr. Amrith Rohan Perera, formerly Legal Adviser and Head of the Legal Division of the Ministry of Foreign Affairs, and currently Ambassador and Permanent Representative of Sri Lanka at the United Nations Headquarters in New York, was elected to the membership of the prestigious Institut de Droit International at its 78th session held at Hyderabad's NALSAR University of Law from 2-11 September.

The Institut was awarded the Nobel Peace Prize in 1904, as having accomplished "the most or the best work for fraternity between nations".

Membership of the Institut, which was established in 1872, and has its headquarters in Geneva, is by election only, and is currently estimated to be around 100 persons worldwide.

Dr. Perera was awarded the Doctorate of Philosophy of Law by the University of Colombo in 1995.

The other members of the Institut de Droit International from Sri Lanka are Dr. C.F. Amerasinghe and Dr. M.C.W. Pinto. A former member, Judge Christopher G. Weeramantry, passed away in January this year.