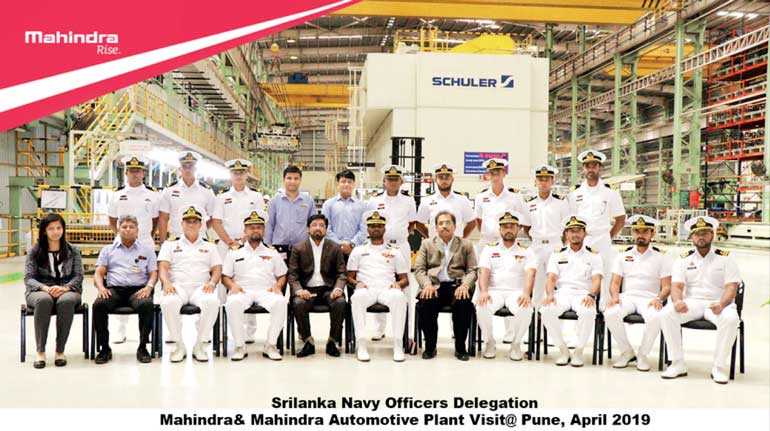 A 15 member Sri Lankan Naval delegation comprising four staff officers and 11 student officers had a comprehensive technical training at Mahindra & Mahindra (M & M) Automobile manufacturing plant in Pune on 1 April.

This is the first time that a Sri Lankan delegation had a training at the M & M Automobile plant which is the largest automobile manufacturing plant in India, with the capacity of manufacturing 320,000 vehicles per year. The plant is set up in a 700 acres of eco-friendly manufacturing layout for Multi-Purpose Vehicles (MPVs), Sport Utility Vehicles (SUVs) and commercial vehicles.

The Sri Lankan delegation was given a practical exposure on the entire production line, in addition to the presentations on M & M Automobile and its innovations based on environmental substantiality.

The training was arranged as a result of the discussion held between Sri Lanka Consul General Chamari Rodrigo and the Mahindra Group Chairman Anand Mahindra.