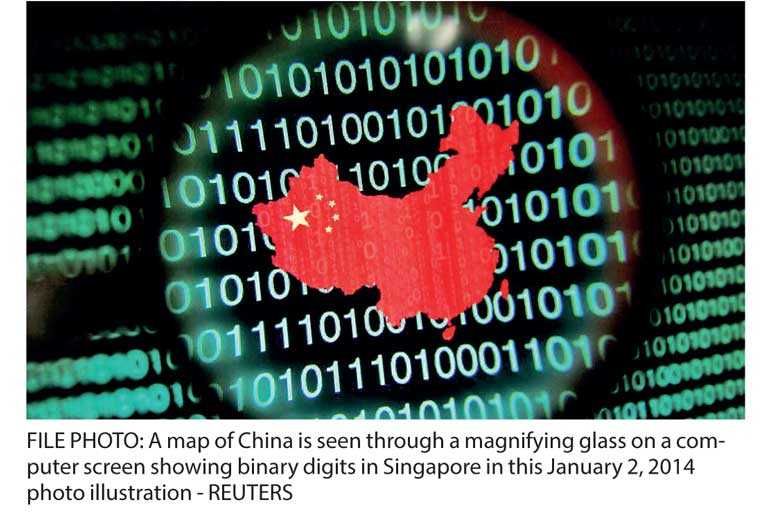 WASHINGTON (Reuters): The US Government on Wednesday warned that a hacking group widely known as cloudhopper, which Western cybersecurity firms have linked to the Chinese Government, has launched attacks on technology service providers in a campaign to steal data from their clients.

The Department of Homeland issued a technical alert for cloudhopper, which it said was engaged in cyber espionage and theft of intellectual property, after experts with two prominent US cybersecurity companies warned earlier this week that Chinese hacking activity has surged amid the escalating trade war between Washington and Beijing.

Chinese authorities have repeatedly denied claims by Western cyber security firms that it supports hacking.

Homeland Security released the information to support US companies in responding to attacks by the group, which is targeting information technology, energy, healthcare, communications and manufacturing firms.

"These cyber threat actors are still active and we strongly encourage our partners in government and industry to work together to defend against this threat," DHS official Christopher Krebs said in a statement.

The reported increase in Chinese hacking follows what cybersecurity firms have described as a lull in such attacks prompted by a 2015 agreement between Chinese President Xi Jinping and former U.S. President Barrack Obama to curb cyber-enabled economic theft.

"I can tell you now unfortunately the Chinese are back," Dmitri Alperovitch, chief technology officer of US cybersecurity firm CrowdStrike, said Tuesday at a security conference in Washington, D.C. "We've seen a huge pickup in activity over the past year and a half. Nowadays they are the most predominant threat actors we see threatening institutions all over this country and western Europe," he said.