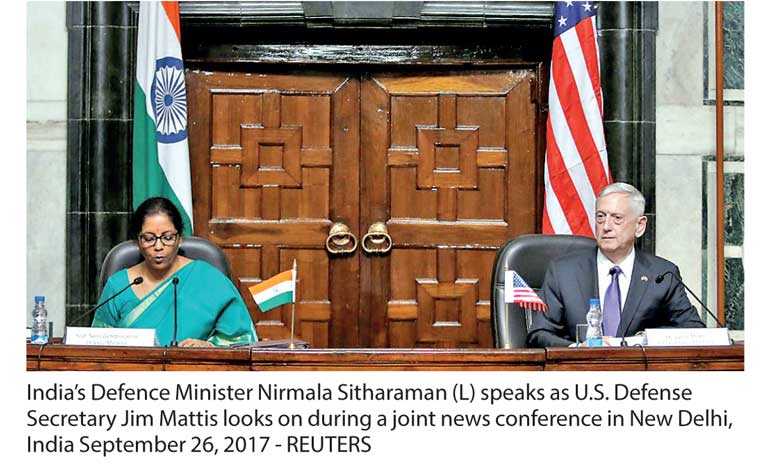 WASHINGTON (Reuters) : The United States and India will seek to finalise a number of defence agreements during high-level talks this week that aim to draw their two militaries closer and counter-balance China's influence in the region.

U.S. Defense Secretary Jim Mattis and Secretary of State Mike Pompeo will hold talks with India's Foreign Minister Sushma Swaraj and Defence Minister Nirmala Sitharaman for the so-called two-plus-two discussions.

Already cancelled twice this year, it is the highest level of dialogue between the two countries and was agreed upon by U.S. President Donald Trump and Indian Prime Minister Narendra Modi last year.

Officials and experts believe that the meeting is not only symbolically important, but will give the world's two largest democracies a chance to make concrete progress while ironing out significant differences, including over India's ties with Russia and Iran.

"The 2+2 presents an historic opportunity to develop our growing partnership and to explore ways of enhancing our security cooperation," the top U.S. military officer, Marine General Joseph Dunford, told reporters travelling with him to the talks.

The talks will be held on Thursday.