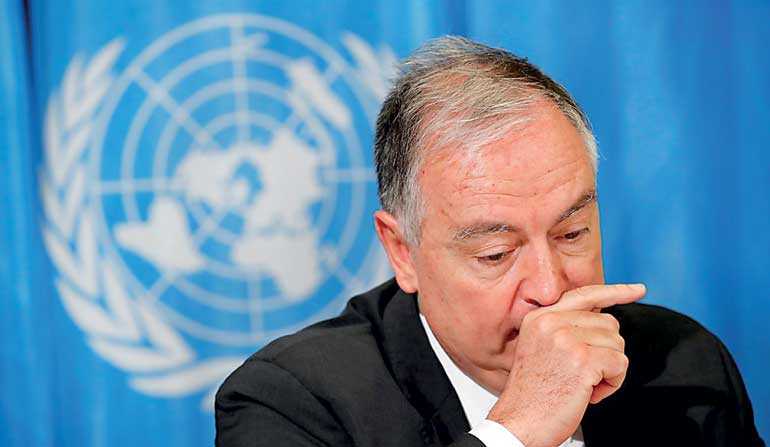 Geneva (Reuters): An escalation in fighting and air strikes in Syria's rebel-held Idlib province leaves 2.5 million civilians with "no place else to go" within their shattered homeland, the United Nations said yesterday (11 June).

Panos Moumtzis, the UN regional humanitarian coordinator, called on major powers to broker a settlement to end the war and avoid a bloodbath in Idlib.

The northwest province, bordering Turkey, has become a "dumping ground" for civilians and fighters evacuated from other opposition-controlled areas, swelling its population, he said.

"With this escalation, this deterioration, we worry really about seeing 2-1/2 million people becoming displaced more and more towards the border of Turkey if this is to continue," Moumtzis told a news briefing in Geneva.

"We also worry that for the people of Idlib, there is no other Idlib to take them out to, really this is the last location," he said.

Moumtzis cited reports of a deadly air strike on Sunday (10 June) that had killed 11 people and hit a paediatric hospital.

Air strikes on a village in Idlib killed at least 44 people overnight, the highest death toll in a single attack on the region this year, the Syrian Observatory for Human Rights said on Friday (8 June).

The monitoring group said that Russian war planes probably carried out those attacks. Russia is Syrian President Bashar al-Assad's main ally in his war against an armed opposition, now in its seventh year.

Moumtzis said that a major battle for Idlib could be "much more complicated and brutal" than fighting for eastern Aleppo and eastern Ghouta - two rebel-held areas that surrendered with evacuations in 2016 and 2018, respectively.