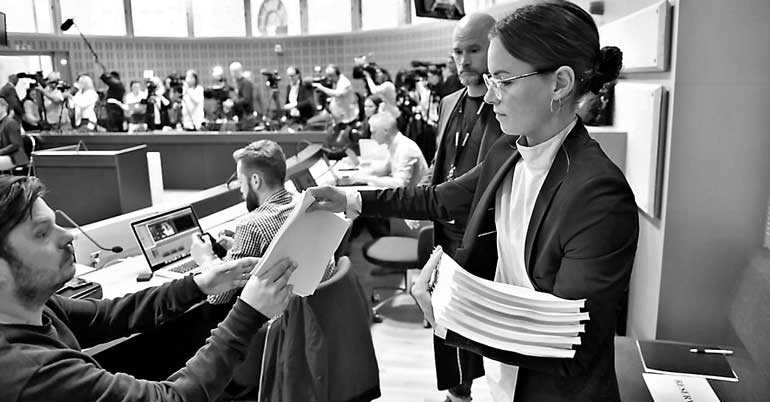 STOCKHOLM (Reuters): A failed Uzbek asylum seeker was jailed for life in Sweden on Thursday for killing five people when he slammed a stolen truck into shoppers on a busy street in Stockholm in April 2017.

Rakhmat Akilov was also convicted of the attempted murder of 119 other people who were at the scene of the attack.

The killings shocked a nation that had largely considered itself safe from the kind of militant assaults that have hit France, Spain, Britain and other countries in recent years.

"The defendant has among a series of crimes been found guilty of (a) terrorist offence by murder in five cases. The penalty has been set to life imprisonment," the Stockholm District Court said in a statement.

"He has also been found guilty of 119 cases of attempted murder, which have been labelled as (an) attempted terrorist offence."

Akilov hijacked a beer truck outside a restaurant in central Stockholm on April 7 last year and sped about 500 metres (yards) down a pedestrian street, ploughing into shoppers before crashing the vehicle into a department store.