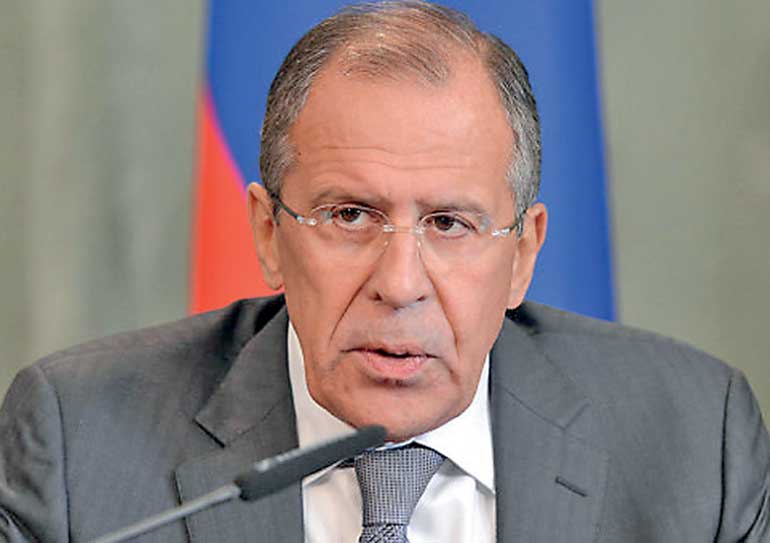 Russian Foreign Minister Sergei lavrov
JEDDAH (Reuters) - Arab countries and Qatar should enter into direct talks to solve a diplomatic dispute, Russia's foreign minister said on a trip to Saudi Arabia on Sunday, urging all parties to restore regional unity.

Saudi Arabia, Bahrain, the United Arab Emirates and Egypt severed ties with Qatar on June 5, accusing it of supporting terrorist groups - a charge it denies.

"We have confirmed our position (that we are) in favour of settling the disagreements by means of negotiations, by directly expressing concerns and achieving solutions which would take into account the concerns and the interests of all parties," the minister, Sergei Lavrov, told a news conference in Jeddah.

"We are interested in all those mediatory efforts that are currently being made producing results and the unity of the Gulf Cooperation Council (GCC) being restored," he added.

Kuwait and the United States have been mediating to reach a breakthrough in the three-month long crisis that has put the whole region on edge, and prompted Turkey to send troops to the wealthy Gulf state in a sign of support.

Last week, Saudi Arabia suspended any dialogue with Qatar, accusing it of "distorting facts", just after a report of a phone call between the leaders of both countries suggested a breakthrough in the Gulf dispute.

Saudi Foreign Minister Adel al-Jubeir told the news conference that Qatar needed to show seriousness in finding a solution to the crisis.

"We want clarity in the Qatari position, we want seriousness in finding a solution to this crisis that leads to the implementation of principles which all countries support: no supporting terrorism, no welcoming unwanted guests, no spreading hate, no intervention in others' affairs," Jubeir said.