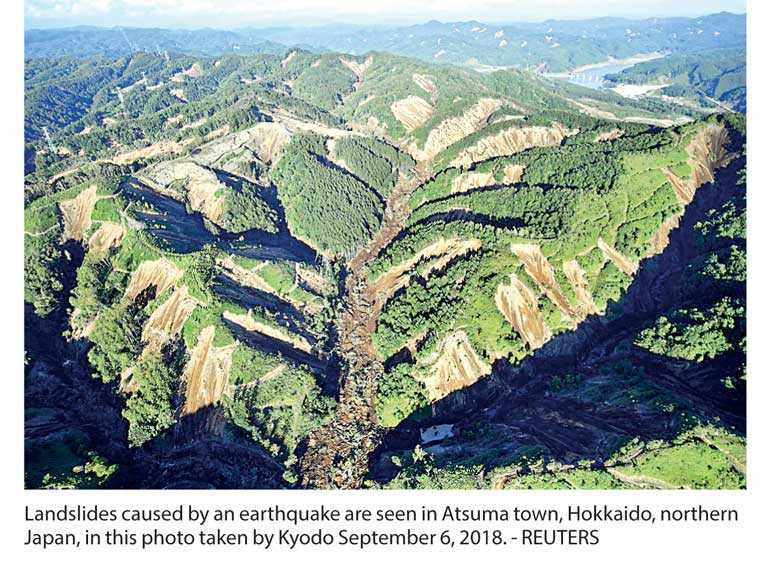 TOKYO (Reuters) - A powerful earthquake paralysed Japan's northern island of Hokkaido on Thursday, killing at least seven people, triggering landslides and knocking out power to its 5.3 million residents.

The death toll from the 6.7-magnitude, pre-dawn quake was likely to rise as rescuers searched houses buried by landslides.

About 33 people were missing and 300 were injured, public broadcaster NHK said. Four people were in cardiopulmonary arrest, a term used before death is officially confirmed.The quake was the latest in a string of natural disasters to batter Japan after typhoons, flooding and a record-breaking heat wave within the past two months.

Prime Minister Shinzo Abe said 25,000 Self-Defense Force troops would be deployed for rescue operations.

The island, a tourist destination about the size of Austria known for its mountains, lakes and seafood, lost its power when Hokkaido Electric Power Co shut down of all its fossil fuel-fired power plants after the quake as a precaution.