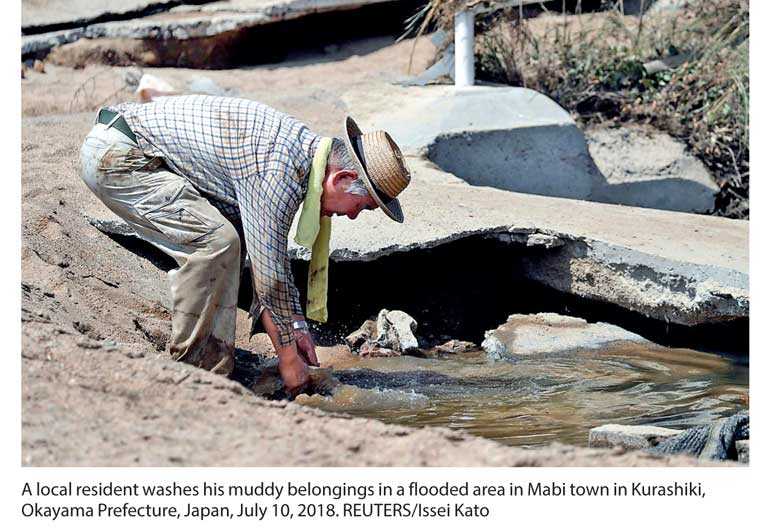 KURASHIKI, Japan (Reuters): Japan risks more severe weather and must find ways to alleviate disasters, a Government spokesman said on Thursday, as intense heat and water shortages raised fear of disease among survivors of last week's floods and landslides.

Torrential rain in western Japan caused the country's worst weather disaster in 36 years, killing 200 people, many in communities that have existed for decades on mountain slopes and flood plains largely untroubled by storms.

But, severe weather has been battering the country more regularly in recent years, raising questions about the impact of global warming. Dozens of people were killed in a similar disaster last year.

"It's an undeniable fact that this sort of disaster due to torrential, unprecedented rain is becoming more frequent in recent years," Chief Cabinet Secretary Yoshihide Suga told a news conference in Tokyo.

Saving lives was the Government's biggest duty, he said.

"We recognise that there's a need to look into steps we can take to reduce the damage from disasters like this even a little bit," he said.

He did not elaborate on what steps the Government could take.

More than 200,000 households had no water a week after disaster struck and many thousands of people were homeless.

With temperatures ranging from 31-34°C (86-93°F) and high humidity, life in school gymnasiums and other evacuation centres, where families spread out on mats on the floors, began to take a toll.