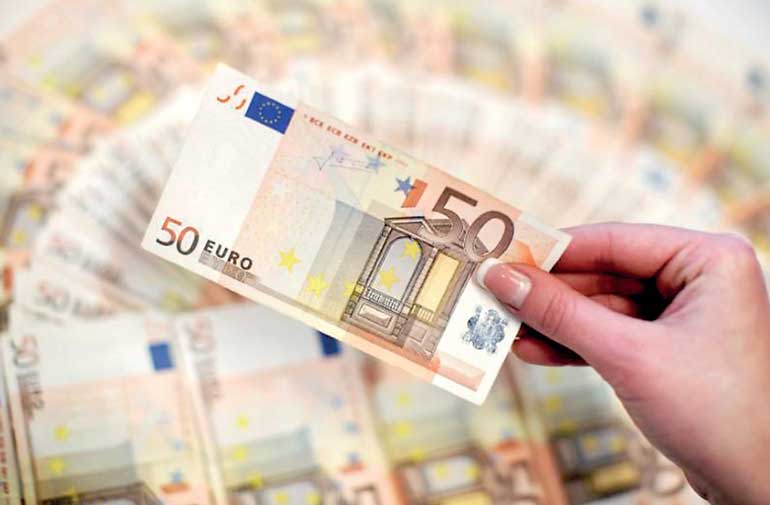 TOKYO (Reuters): The euro slipped on Monday after German Chancellor Angela Merkel won a fourth term but faced a fractured parliament as support for the far-right surged, while Asian shares pulled back, weighed by concerns about China's economy.

The New Zealand dollar also took a hit as the ruling National Party won the largest number votes in a weekend election but failed to secure a ruling majority, with a protracted period of coalition building now a possibility.

Spreadbetters expected European stocks to start slightly lower, forecasting Britain's FTSE to open down 0.1%, Germany's DAX to open little changed and France's CAC to start 0.2% lower.

The euro slid 0.2% to $1.1933, putting more distance between a 2-1/2-year high of $1.2092 reached on Sept. 8, when a European Central Bank policy meeting left currency bulls optimistic the ECB would begin tapering its big stimulus program.

MSCI's broadest index of Asia-Pacific shares outside Japan handed back earlier modest gains and was last down 0.6%.

Two years after Merkel left German borders open to more than 1 million migrants, the anti-immigration Alternative for Germany (AfD) stunned the establishment by becoming the first far-right party to enter parliament in more than half a century.

Merkel now turns to the task of sounding out new partners to build a coalition government after her current Social Democrat (SPD) coalition partner said it would go into opposition.

In New Zealand, the kiwi, the world 11th most-traded currency, was down 1% at $0.7264 and headed for its biggest intraday percentage loss since May.

It was at a 1-1/2-month high of $0.7435 as recently as Sept. 20, when speculation for a comfortable ruling party win had boosted the currency.

Chinese stocks remained shaky after falling towards the end of last week following the Federal Reserve's hawkish policy stance and S&P's downgrade of China's sovereign rating.

Hong Kong's Hang Seng was down 1% and Shanghai slipped 0.4% after a number of Chinese cities rolled out new measures to cool housing prices.

Investor sentiment was also undermined by concerns that China's beefed-up environmental protection could reduce demand, and consequently economic growth. South Korea's KOSPI shed 0.4% while Japan's Nikkei bucked the trend and rose 0.5% thanks to the yen's weakening against the dollar.

The S&P 500 and Nasdaq closed slightly higher on Friday as worries about the Graham-Cassidy proposal to reform U.S. health insurance eased and investors shrugged off concerns about North Korea.

The pound inched up after sliding on Friday when British Prime Minister Theresa May failed to give any concrete details for how Britain might retain preferential access to Europe's single market after Brexit.

The currency faced additional pressure on Friday after ratings agency Moody's downgraded Britain's credit rating, saying the government's plans to bring down its heavy debt load had been knocked off course and Brexit would weigh on the economy.

Sterling was up 0.3% at $1.3544 after losing 0.6% on Friday.

Its peers' troubles lifted the dollar, with its index against a basket of six major currencies up 0.1% at 92.257.

The greenback added 0.2% at 112.260 yen, reversing losses suffered on Friday when the exchange of insults between U.S. President Donald Trump and North Korea heated up, sapping broader risk appetite.