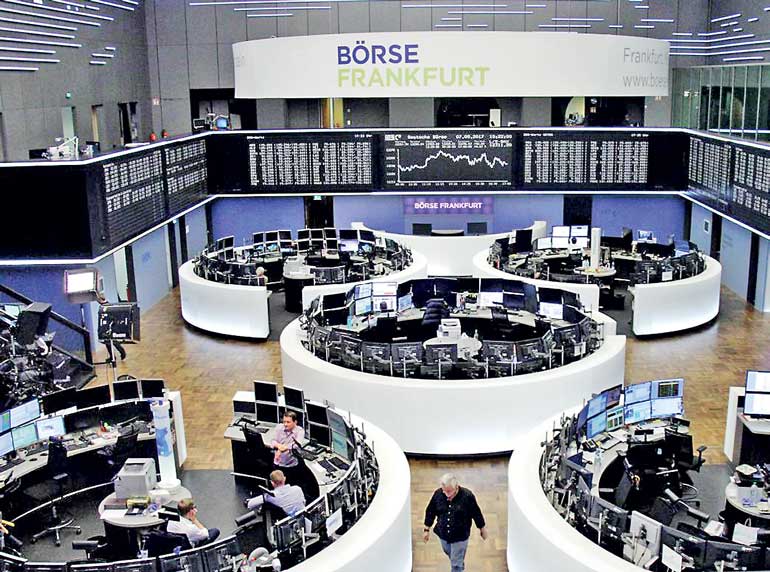 London (Reuters): The dollar rose on Monday and world shares climbed back towards record highs, on relief that North Korea did not conduct a further missile test at the weekend when it celebrated its founding anniversary.

A weakening of Irma over the United States also tempered demand for safer assets, the hurricane having caused a number of deaths and knocked out electricity to three million homes and businesses on its way up the Florida coast.

European shares started 0.75% higher as an official downgrading of Irma's strength lifted insurance firms, while gold the yen and Treasuries dipped.

Winning a reprieve from risk aversion, the dollar registered its biggest gains in the currency markets in ten days. It added 0.5% against its perceived safe-haven Japanese counterpart the yen and clawed back ground against the high-flying euro as an ECB policymaker flagged caution about the single currency's recent rise.

Japan's Nikkei rose 1.4% after Pyongyang held a massive celebration to congratulate the nuclear scientists and technicians who steered the country's sixth and largest nuclear test a week earlier.

The United States and its allies had been bracing for another long-range missile launch to mark the 69th anniversary of North Korea's founding on Saturday.

The sense of relief lifted E-Mini futures for the S&P 500 by 0.5%, while yields on 10-year Treasury notes rose 3 basis points to 2.09%.

South Korea's main index added 0.8%, while MSCI's broadest index of Asia-Pacific shares outside Japan gained 0.4%.

The dollar hovered at 108.50 yen, up from Friday's 10-month trough of 107.32. Against a basket of currencies, it added 0.15% to 91.490 still uncomfortably close to last week's 2-1/2-year low of 91.011. The euro eased to $ 1.2017, having hit a top of $ 1.2092 on Friday amid speculation the European Central Bank was closer to starting a wind-back of its stimulus program. ECB officials last week generally agreed their next move would be to cut their bond purchases and discussed a range of options, Reuters reported.

China's central bank was also a focus in Asia after sources said it planned to scrap reserve requirements for financial institutions settling foreign exchange forward yuan positions with effect from Monday. The dollar was up 0.16% against the offshore yuan at 6.5128 yuan, off a low of 6.4437.

There were also reports Beijing was planning to shut down local crypto-currency exchanges, dealing a blow to bitcoin's recent stellar rally. Bitcoin was quoted at $ 4,300 on the BitStamp platform, off a recent record high of nearly $ 5,000.

In commodity markets, gold softened 0.7% to $ 1,337.81 an ounce, away from a one-year peak of $ 1,357.54. Oil prices regained a little ground after the Saudi oil minister discussed the possible extension of a pact to cut global oil supplies beyond March 2018 with his Venezuelan and Kazakh counterparts.The news of the talks on Sunday helped offset the downward pressure on oil prices amid worries that energy demand would be hit hard by Hurricane Irma.