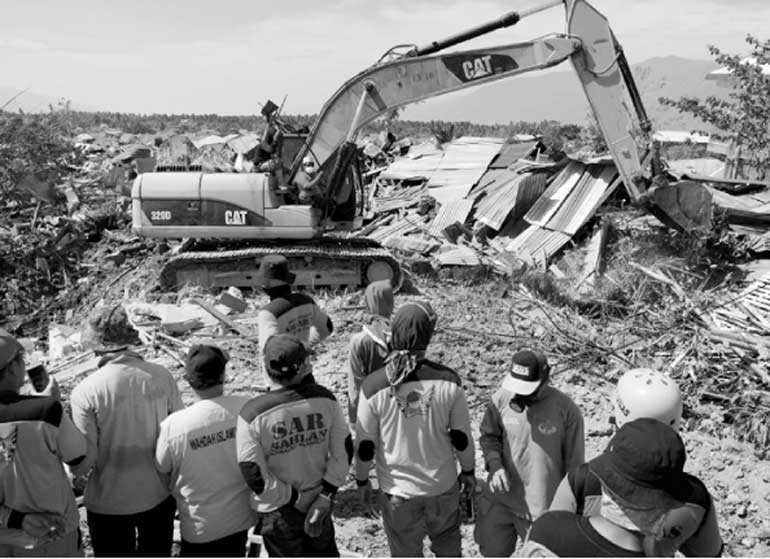 PALU, Indonesia (Reuters): A week after a major earthquake brought devastation to Indonesia's Sulawesi island, Ichsan Hidayat told how the bodies of his sister and her 43-day-old daughter were found under a sea of mud and debris, the mother clutching her baby to her chest.

Hidayat was not on Sulawesi last Friday when the 7.5 magnitude earthquake struck, triggering a phenomenon called soil liquefaction, which turns the ground into a roiling quagmire.

The neighbourhood of Petobo, in the south of the city of Palu, where his sister, Husnul Hidayat, lived with her daughter, Aisah, was wiped out.

Rescuers who recovered the bodies told Hidayat his sister was found holding Aisah close.

"Today, I prayed that they are in a better place. They deserve better," Hidayat told Reuters as he left Friday prayers at a mosque in the centre of Palu, 1,500 km (930 miles) northeast of Indonesia's capital, Jakarta.

Worshippers knelt to pray on red carpets put down outside the mosque as the building is unsafe due to quake damage.

Indonesia has the world's biggest Muslim population but also pockets of Christians, including on Sulawesi, and other religions.

The official death toll from the quake and the tsunami it triggered stands at 1,571, but it will certainly rise as bodies are recovered.

Most of the dead have been found in Palu. Figures for more remote areas, some still cut off by destroyed roads and landslides, are only trickling in, if at all.

No one knows how many people were dragged to their deaths when the ground under Petobo and nearby areas south of Palu, dissolved so violently.

The national disaster agency says 1,700 homes in one neighbourhood alone were swallowed up and hundreds of people killed.