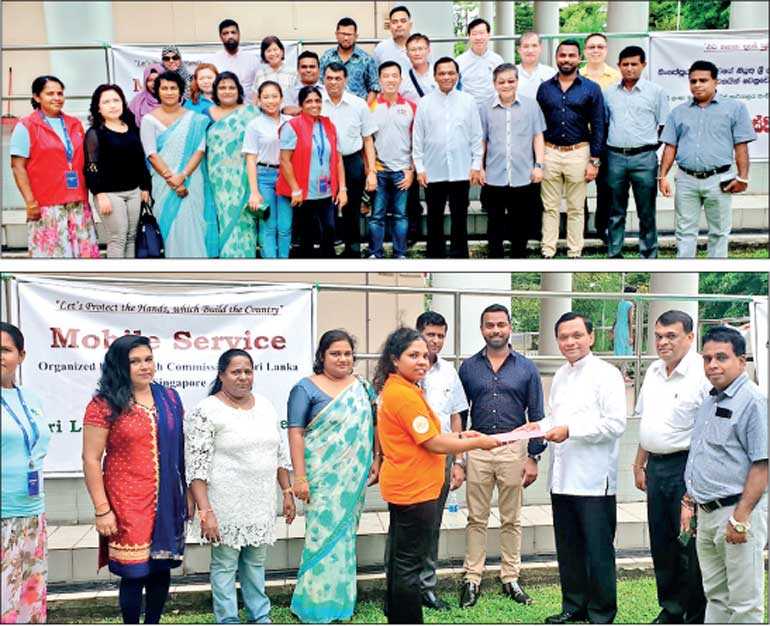 ---
The Sri Lanka High Commission in Singapore launched its first mobile service at Sri Lankaramaya Temple premises, Singapore on Sunday, 27 January 2019. This program is scheduled to be held on the last Sunday of every month.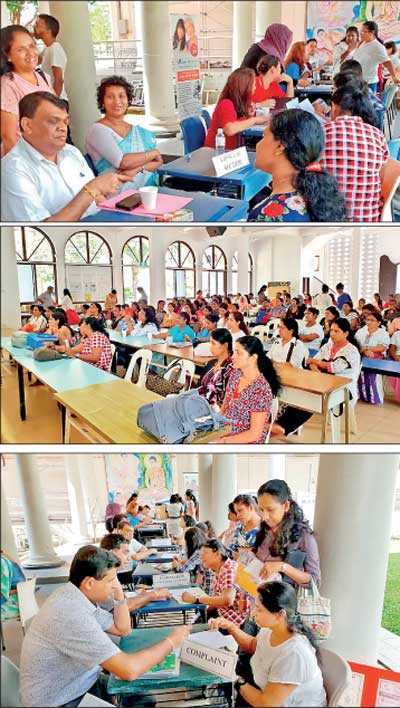 Inaugurating the event, the Acting High Commissioner Ameer Ajwad stated that the High Commission initiated this outreach program as part of its efforts to bring labour welfare and consular services closer to the Sri Lankan migrant workers and expatriates living in Singapore. He further said that one of the objectives of this initiative is to increase awareness among Sri Lankan migrant workers to utilise this program which includes career upgrading courses offered by Centre for Domestic Employees (CDE), Foreign Domestic Worker Association for Social Support and Training (FAST), Humanitarian Organization for Migration Economics (HOME) and Aaxonn, who are partners of the Sri Lanka High Commission in providing skills training to Sri Lankan domestic workers in Singapore.

The event attracted over 300 Sri Lankan migrant workers who interacted with the officials of the Foreign Employment and Labour Welfare Division of the High Commission. Representatives from CDE FAST, HOME and Aaxonn were present on this. The mobile service also facilitated the registration of migrant workers with the Sri Lanka Bureau of Foreign Employment (SLBFE). The participants were also briefed on worker's insurance benefits.

The High Commission's Consular Officials apprised the participants on consular related services such as renewal of passports, attestation of documents, issuance of birth/citizenship certificates and other consular services. An official WhatsApp group was also launched to connect the Sri Lankan migrant workers in Singapore with the Labour Division of the Sri Lanka High Commission.

Ven. Dr. Gunaratne Thero of Sri Lankaramaya, Singapore Sinhala Buddhist Association President Bennet Manukularatne, Sri Lanka Bureau of Foreign Employment Chairman A.A.M. Hilme Aziz, FAST President Seah Seng Choon, FAST Chairman Clubhouse Management Committee Stephen Chia, HOME Director of Education and Programs Sisi Sukiato, CDE Asst. Director Don Chen, and Aaxconn Manager Operations Ivan Som, High Commission staff and a large number of Sri Lankan migrant workers and expatriate Sri Lankans participated at the launch of the mobile service.