By Dr. Lalith Edirisinghe,

PhD, CMILT

The transport and logistics industry is truly an indispensible sector. No organisation, be it private, government or nongovernment, commercial or charitable can operate without logistics and transport in place.

The word logistics is borrowed from the military thus even war is not possible without efficient and effective logisticians. Therefore the BSc. degree in International Transport Management and Logistics is one of the best options for those who wish to pursue the most lucrative employment opportunities soon after graduation in various fields including transport, manufacturing, trading, logistics, shipping, aviation, banking, auditing, insurance, etc.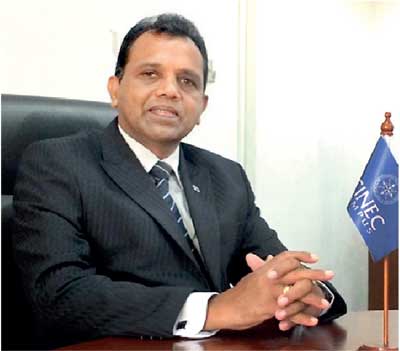 The transport and logistics industry

It is not uncommon for transport costs to account for 10% of the total cost of a product. Logistics improvement is the key to lower total manufacturing costs. Of all the costs of doing business for a manufacturer, transportation can make up 50% of manufacturing costs in the logistics category. With that large cost, having a hold on transportation management is a must for manufacturers to remain competitive. Therefore any company, irrespective of its product or service, pays attention to recruiting more professionals in transport management and logistics.


Why CINEC?

CINEC celebrated its 26th anniversary this year and its annual student intake exceeds 19,000 covering more than 185 courses with a number of quality standards certifications. This brief introduction alone is enough to build customer confidence about the reputed educational institute.

The BSc. degree offered by CINEC is approved by the Ministry of Higher Education and the University Grants Commission of Sri Lanka (UGC). The combination of these two prestigious educational institutes makes the degrees offered by us the most valued higher educational qualification you can obtain. During the last decade CINEC has proved that those who obtain logistics and transport degrees have high demand in the market. All past students hold very respectable positions at various multinational companies. The demand for CINEC graduates is increasing every year.


Professional recognition and future academic potential

Unlike some other academic streams, the LT sector is a wide open educational and professional area which combines with a systematic progression path. After completion of the undergraduate program the students can enrol for the MBA in Supply Chan Management. They will be entitled to apply for the prestigious chartered qualification from the Chartered Institute of Logistics and Transport. The most successful candidates will have the opportunity to follow the PhD program conducted by CINEC.

(The writer is the Associate Dean of the Faculty of Management and Social Sciences of CINEC Maritime Campus)