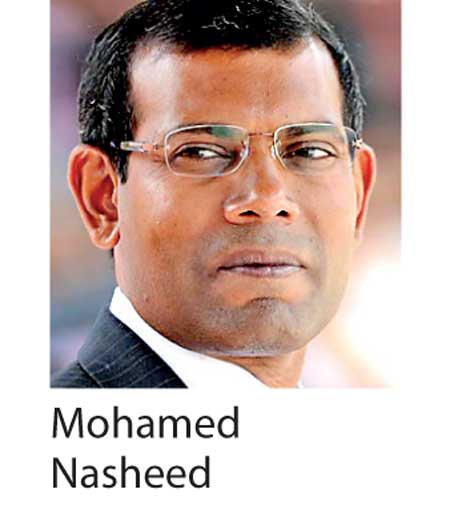 Male (AFP): The exiled Maldives opposition leader Mohamed Nasheed called on the US and India Tuesday to help remove the country's president from office, saying he had "illegally" declared martial law.

"President (Abdulla) Yameen has illegally declared martial law and overrun the state. We must remove him from power. The people of the Maldives have a legitimate request to world governments, especially to India and the United States," Nasheed said in a statement released by his party in the Maldivian capital Male.

"We would like the Indian government to send an envoy, backed by its military, to free the judges and the political detainees."
Nasheed said he was calling for a "physical presence", making clear he wants India to send troops to the Maldives.
The strategically located Indian Ocean archipelago has grown increasingly close to China under Yameen's leadership, a source of concern to New Delhi.

Nasheed, who went into exile after he was convicted on a controversial terrorism charge in 2015, also called on Washington to impose financial sanctions on the leaders of the ruling regime.

The United States said earlier it was "troubled and disappointed" at the declaration of a state of emergency and called on Yameen to comply with the rule of law.