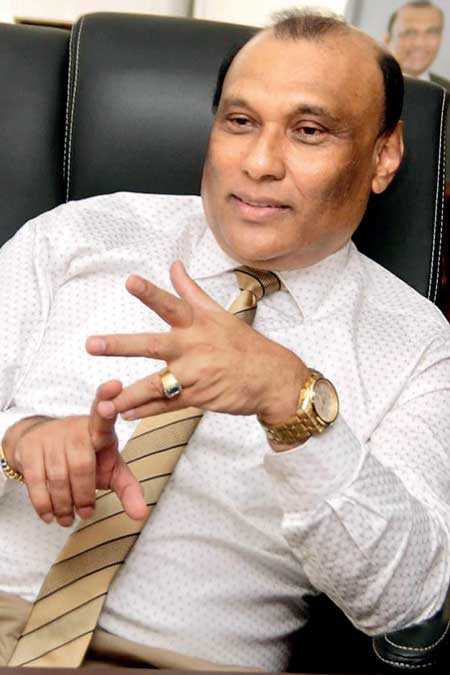 The Merchant Bank of Sri Lanka & Finance PLC has now provided its customers the opportunity of obtaining total financial solutions under one roof.

MBSL Chairman Dr. Sujeewa Lokuhewa said: "Now we have provided the opportunity for our customers to obtain all financial solutions they require under one roof. MBSL caters to a wide range of customers through its key business activities which include deposit mobilisation, leasing, loans, corporate advisory and capital market services, trade and project finance, pawning and real estate."

Clarifying the specialty of MBSL in the Sri Lankan financial market, Dr. Lokuhewa said: "At present banking and financial industry is extremely competitive. But, we have built up an identity of our own in that market. MBSL has a reputation and a history of over three decades. We offer competitive interest rates to our customers. Our dedicated and qualified staff is ready to provide professional consultancy services to people who obtain financial facilities for industries and business enterprises.

"Our organisation has the most modern information technology systems to supply services efficiently in the financial sphere. MBSL has established a network up 49 enhanced branches and business service centres covering all nine provinces of Sri Lanka. We have built up a stable identity as a premier financial services providing organisation in the competitive financial market. We are always dedicated to protect and be a life line for the customers joining us. That is why we have provided the opportunity of obtaining all financial services under one roof to entrepreneurs and the general public."

MBSL entered the Sri Lankan financial sector as the country's pioneer merchant bank in 1982 and was quoted on the Colombo Stock Exchange in 1991. Subsequently registered as a licensed finance company under the Finance Business Act No. 42 of 2011 under the regulatory purview of Central Bank of Sri Lanka. MBSL is a subsidiary of State-owned financial powerhouse Bank of Ceylon which holds a strategic stake of 74%.

MBSL has also won the 'Emerging Financial Institute of the Year,' at the Middle East Asia Leadership Summit Awards 2017, International Europe Award for Quality 2017 at the Global Trade Leaders´ Club, Asia's Best Employer Brand Award 2017 by the World Human Resource Development (HRD) Congress, 'Best Employer Brands in Sri Lanka' 2016, Asia's Best Employer Brand Award 2017 and Global HR Excellence Award 2018 -Best Service Provider awarded by World HR Congress.