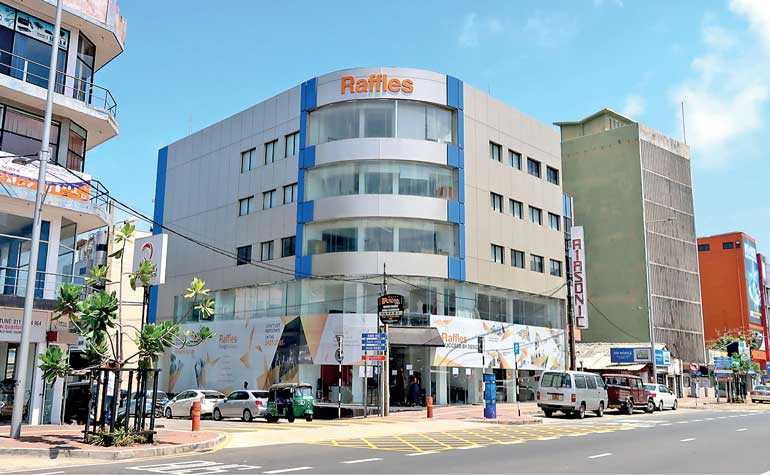 The Raffles Education Corporation, which was founded in Singapore in 1990, has spread across Asia, Europe and Australia to become the leading design education provider by operating 24 colleges in 23 cities across 13 different countries.

The Colombo campus, which was established in 2010 as Raffles Design Institute, was able to grow successfully by producing graduates in the areas of Fashion Design, Interior Design, Fashion Marketing, Visual Communication and Digital Media Design, progressively creating a prestigious position in the education industry of Sri Lanka, especially in design.

Under the leadership of Raffles Education Corporation Chairman Chew Hua Seng, and. Raffles Design Institute Colombo College Director Johannes Silaban, the Colombo campus will now be known as Raffles College of Design and Business, commencing a new chapter with the introduction of business programs to the existing curriculum. Raffles will operate as two different schools (faculties), the design school and the business school.

Following the success of Raffles School of Business, which was started in 1999 in Singapore, the Raffles campus in Colombo is now starting the business programs, offering a Diploma in Business Studies as the foundation, and will lead students to the specialisation areas of Marketing , Supply Chain and Logistics Operations, Entrepreneurship and Small Business Operations, and Tourism and Hospitality Management. The business programs are based on 4 elements of process and characters. Those are: analytical, creative, innovative and entrepreneurial. The delivery of the program will be heavy on the practical implementation part of how a business is running. This will open a Raffles student to a wide range job opportunities upon graduation, and all qualifications will be awarded by Raffles in Singapore.

The graduates with the qualifications from Raffles would set the standard for professionalism in their selected areas when they enter the job environment. Raffles students learn from experienced industry professionals, gaining knowledge not only theoretically, but with invaluable hands-on industry experience as well.

Apart from the learning perspective, Raffles is a place where students are encouraged to express themselves with numerous activities apart from academia that enrich their overall campus experience. Raffles has many events where students interact, engage and have fun, focusing their skills into the organising aspects of events and seeing their efforts come to fruition.