The German native brings over 30 years of experience in the industry to his new job at the Mövenpick Hotel Colombo. Ralf started his career as an Apprentice Chef in Germany in 1983 and his wanderlust saw him embark upon a culinary journey that took him across the world working in several leading hotels in the capacity of Pastry Chef, Executive Sous Chef and as the Executive Chef. Ralf has worked in the Dominican Republic, Spain, West Indies, Kingdom of Saudi Arabia, the UAE and Maldives to name a few and considers the planet as his home.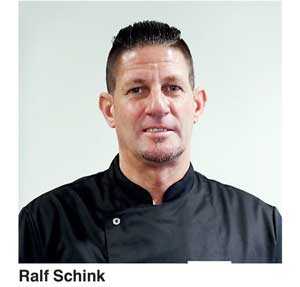 Ralf is no stranger to Mövenpick Hotels & Resorts. He completed his six-year training and apprenticeship in Pastry & Bakery in Europe and Germany, a part of it with Mövenpick International. He has previously worked as an Apprentice Chef with Mövenpick Restaurants, NRW Schloss Berge in Germany dating back to 1986 and re-joined the hotel chain serving as the Executive Chef of Mövenpick Resort, El Quseir, Red Sea, Egypt.

In addition to his various culinary expertise ranging from Mediterranean, Thai, Japanese, Chinese, Arabic and Fusion cuisines, Ralf has been a Member of the Chaine Des Rotisseurs since the year 2000 and is an avid traveller. Speaking up to five different languages, he enjoys tennis, windsurfing, scuba diving and painting during his leisure time.