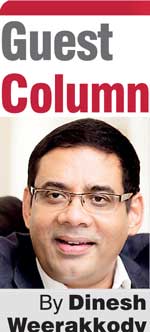 The local elections on Saturday will take place in 341 local authorities and councils (24 municipal councils, 41 urban councils and 276 divisional councils).15.8 million Sri Lankans will be eligible to elect 8,293 members. Sri Lankans under the new system can now elect people based on a ward system and hold them accountable. This will be the first time elections to all local authorities will be held on the same day under the proposed 20th amendment to the Constitution; it is thus as a government minister pointed out, expected to be the largest election in Sri Lankan history. This will also be the first election according to the election commissioner under the mixed electoral system where 60% of members will be elected using first-past-the-post voting and the remaining 40% through closed list proportional representation. 50,000+ candidates are in the fray and around 13,000+ polling stations will be in operation.
Local elections
Generally local government elections focus on local schools, public transportation, parks, public toilets, libraries, and how the services provided by an authority or council will be run, funded, and managed. However, this election has become a battleground for the national political parties with one agenda, and therefore, has become a do or die battle for survival. President Sirisena says in his final address that he will not join hands with fraudsters. Prime Minister Wickremesinghe has focused on an economic agenda and has repeatedly said: "don't lose what you achieved in 2015", whilst Mahinda Rajapaksa says he will transform the country into a paradise.

Former President Rajapaksa unlike the other two leaders had 11 years (2005-2014) to do that. Unfortunately the local elections have greater consequences on voters' lives directly than general elections.

Local elections are often seen as a window through which to view national politics, as an indication of the bench strength of government and opposition in Parliament. But they are vitally important in their own right. Councils and authorities are a fundamental part of local level democracy, providing the essential services that citizens rely on every single day and, with many councils up and down the country facing their biggest challenges in the last decade in under performance, and allegations of mismanagement, the stakes couldn't be higher this time round.

So much of what local councils provide today goes beyond garbage collection, street cleaning, disease prevention, and street lighting. Local authorities alone are responsible for big budgets (like in the case of the Colombo MC) annually spent on essential public services – from social care and children's services to roads, schools, and investment in vital local infrastructure.

When the public vote on 11 April, they will be deciding who'll run their local services and who will work to improve the local services and the outlook of their local area, and not really to run the administration as some claim on public platforms.
Future ready
Political parties, unlike ever before in our LG history are in full battle mode. They believe the outcome will have a decisive impact on the next election next year – very likely the Presidential election.

However, as the JVP leader pointed out, winning the local elections is a stepping stone to gaining power. However, they also need to remember that local electorates in our country are voting on local issues and local problems. These issues are normally forgotten in the cloud of a general election campaign.

This election is for political parties to produce clear and innovative solutions for their local communities. They will also provide an opportunity for the people to look seriously at the people of the two main parties at local level, to check their suitability to take greater roles in national governance at the national level.

In the final analysis, we are today living in an era of growing economic pessimism where many of our millennials believe that their lives will get worse in the coming decades. Therefore, this election is an opportunity for them to usher in a corruption-free and efficient administration at local level, so that the political parties will at least ensure that only such calibre of candidates are selected in the future to contest at future national elections as well as handing out a message to the Government to deliver on the 8 January mandate and to assure that the people shall not reelect those who have a poor track record.

(The writer is a thought leader)